This post was last updated on June 30th, 2021 at 06:10 pm
Hex Fly Patterns – What You Need to Know
These are extremely large mayflies that cause quite a stir during the hex hatch and spinner fall. There are a lot of ways to tie these huge mayflies. Here's just a couple examples of great foam hexy fly patterns to use during this exciting hatch.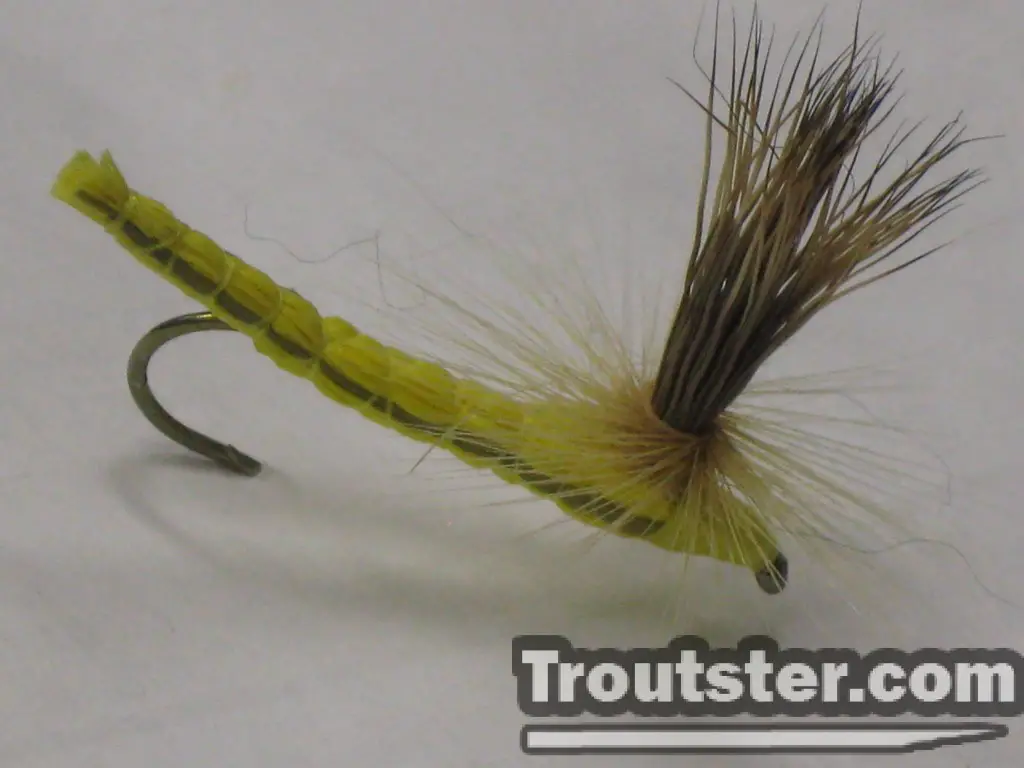 The Spinner's (Dead Adult Flies after Breeding)
I have never been picky about tying these foam hex fly patterns perfectly. They are so easy to lose in trees while fishing at night, I just don't find it worth it to spend a lot of time on them. The fish don't tend seem to mind shabby looking patterns :) As you can see, I am a fan of the poly wing material. It floats really well and is easy to attach, it seems to pull of the look of the wings perfectly.