This post was last updated on August 29th, 2021 at 10:28 am
The Muddler was originally tied by a Minnesota angler Don Gapen in about 1937 to simulate the sculpin fish (a small bottom feeding fish found in most trout rivers across the US. This fly typically has a golden colored dubbing body with a large deer hair head to quite accurately imitate the sculpin and other small fish found in rivers.
Muddler Minnow Fly Pattern Information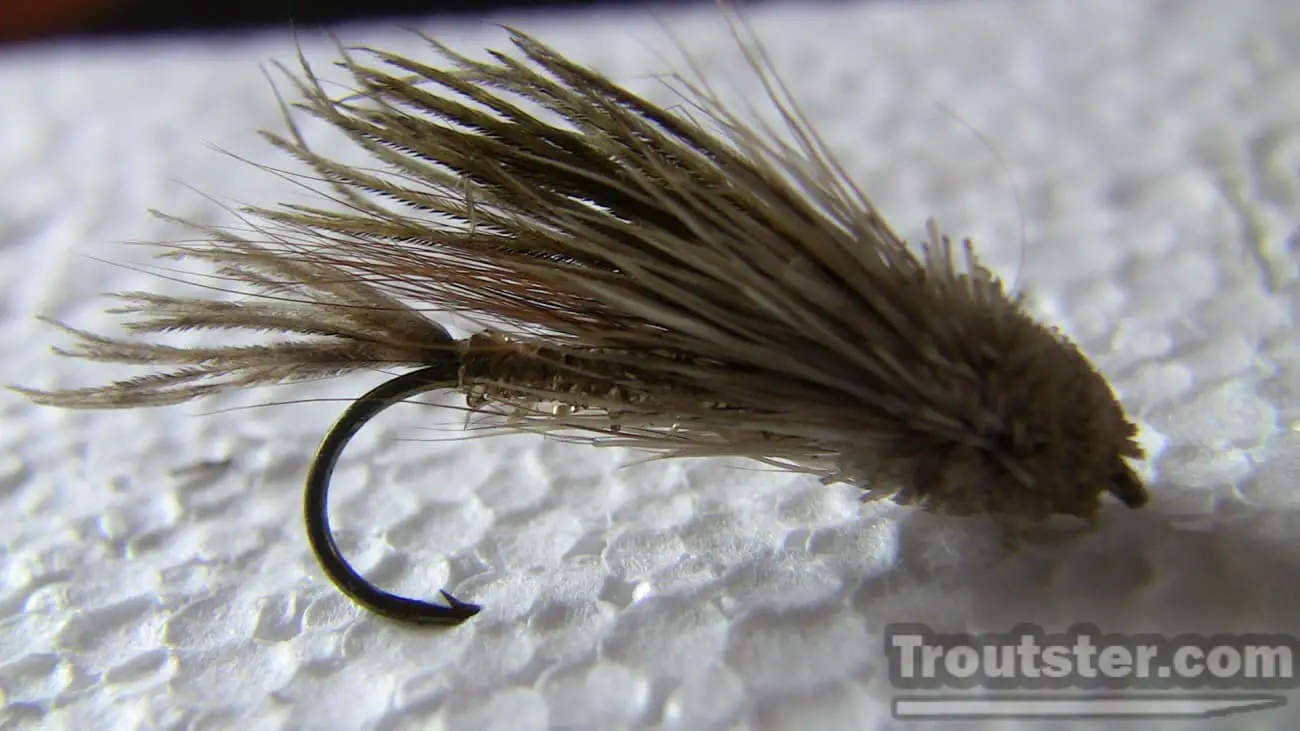 There are many different patterns that are now called "muddlers" and they can be found in a huge variety of colors and materials. The muddler was possible the inspiration for the creation of many bass bugs and streamer flies we now commonly use today.
The small variety shown in the image above will work well during all times of year and does a great job at fooling fish. This smaller version is also an amazing fly to tie behind another larger streamer on a double rig to increase your catch rate when fish are semi sluggish or finicky.
What does a Muddler Minnow represent?
The muddler also does a tremendous job of mimicking grasshoppers, golden stoneflies and a variety of other terrestrial insects. If you don't have a version of this fly in your box I would advise you to get some.
How do you fish a Muddler Minnow?
They are such an effective fly in so many ways. If you don't have any great looking hopper flies, they can be dead drifted with floatant applied. They can be stripped in any speed to simulate a startled baitfish, or swung in the traditional fashion. However you end up fishing them, there can be no doubt that they work all across the nation.
Tying a Muddler Minnow Fly
This fly is tied using the standard flared deer hair technique on the head. It can be tied on any size hook, but I have found the smaller varieties to be more effective in the hook size range of 4-10.