View Georgia Trout Fishing Maps 2021
Georgia is not a state many would think of when it comes to trout fishing, but they have some great areas to hook fish! Learn more about the best trout streams with this Georgia trout fishing map. They have a stocking program and some areas have been known to produce rather large brown trout.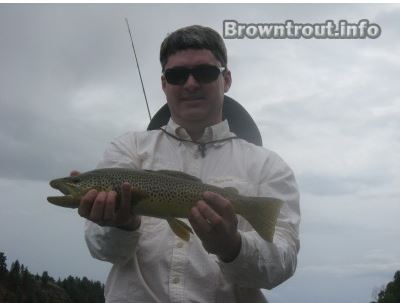 For whatever reason Georgia's trout streams are closed to fishing after dark. They are open from 1/2 hour before sunrise to 1/2 after sunset. So you can forget about night fishing for trout if you are planning a visit there, but you should be able to find some fish during daylight hours. There are many large brown trout in the Chattahoochee River, however I understand these fish haven't been stocked in quite some time. The brown trout here are now actively spawning each year and have a decent sized population.
USGS Stream Flow Data for Georgia:
Find out the current flow rates and water information for your favorite Georgia trout fishing areas. USGS Stream data
Delayed Harvest Streams in Georgia:
"Anglers fishing delayed harvest streams must release all trout immediately and use and possess only artificial lures with one single hook per lure from November 1 – May 14 annually. The use of additional "dropper" lures on one line is permitted as long as each lure contains one single hook. These restrictions do not apply from May 15 – October 31 of each year". Link
Georgia Trout Stream Map