This post was last updated on December 1st, 2021 at 02:31 pm
Greene,Western or Cascade Mountain Ash (Sorbus scopulina)
These berries are edible, but taste better after they are frozen or cooked. This particular plant was located at 6500 feet in the mountains of Idaho. Specifically on a shady well drained hillside facing the east. Common in the Rocky Mountains. You can eat the berries from this tree, however they can be a little strong tasting. They grow up to about 1-6 meters tall and are pretty easy to identify. Their berries are bright red or orange colored. On the West coast they are called the Cascade mountain ash, and the Rockies they are mostly known as Greene mountain ash after the botanist Edward Lee Greene.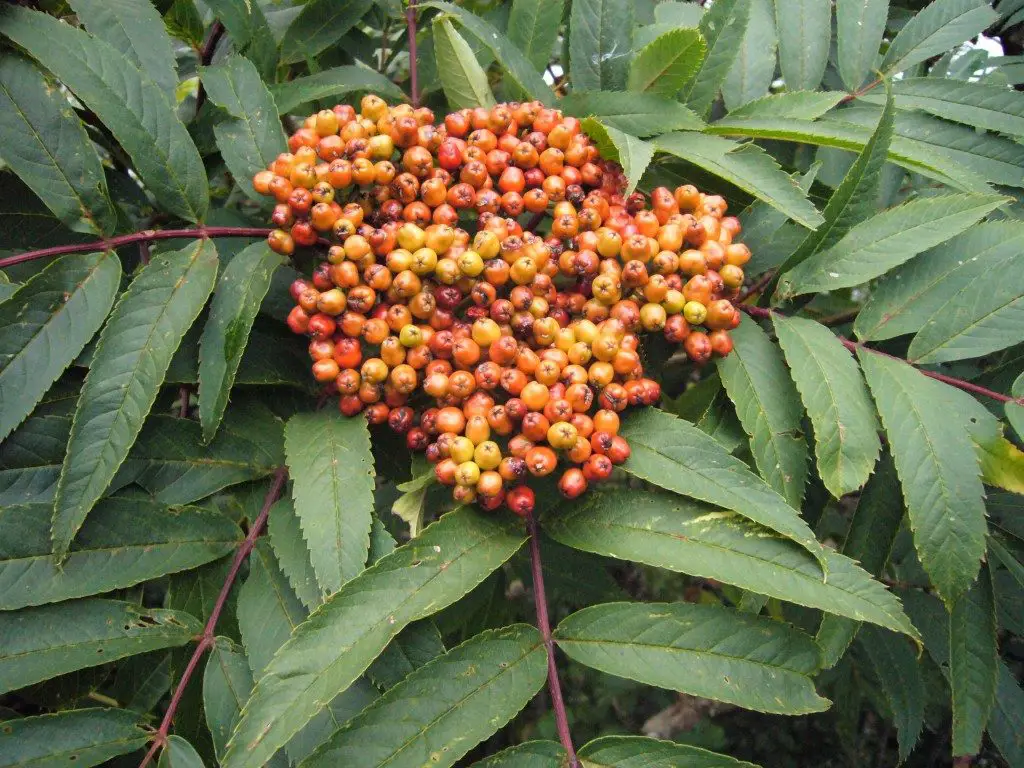 Eating the Mountain Ash Berries
As mentioned these can be pretty sharp tasting, but will get better after each freeze. They also taste significantly better after cooking. You can process these into jellies and other sweet treats with great results. I also understand that delicious wine can be made from these berries. You could also consider adding these to pancakes or mixed with blueberries or huckleberries might make a really good pie. These plants can usually be found with fruit all winter, which is very easy to spot against a snowy backdrop.