This post was last updated on July 23rd, 2021 at 09:29 am
View Michigan Trout Stream Map 2021
Michigan has a ton of trout streams to fish. I have barely scratched the surface with what I have posted on the map below. For a more in depth look at what Michigan has to offer see this Pdf file Released by the Department of natural resources. This Michigan trout stream list has 43 pages of designated trout water. Read on to view the Michigan Trout Stream map.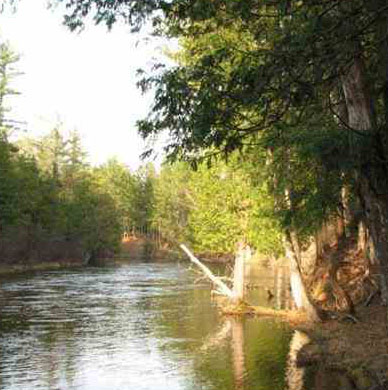 I was born and raised in Michigan. I have hooked trout in every county in the state where they exist. It is home to some of the greatest trout fishing area in the country. Although its not as scenic as many of the western states, it does offer some great fishing. There are a lot of tucked away small streams where you can fish for days without seeing another person. I spend most of my summers fishing in Idaho, but I do miss sitting in a Michigan cedar swamp on a small stream waiting for the trout to start rising. Michigan also has some great fly fishing rivers.
Michigan Trout Stream Water level data provided by USGS
Click here to view.
The Michigan Trout Fishing Map