This post was last updated on September 6th, 2014 at 12:03 am
The Humpy Trout Fly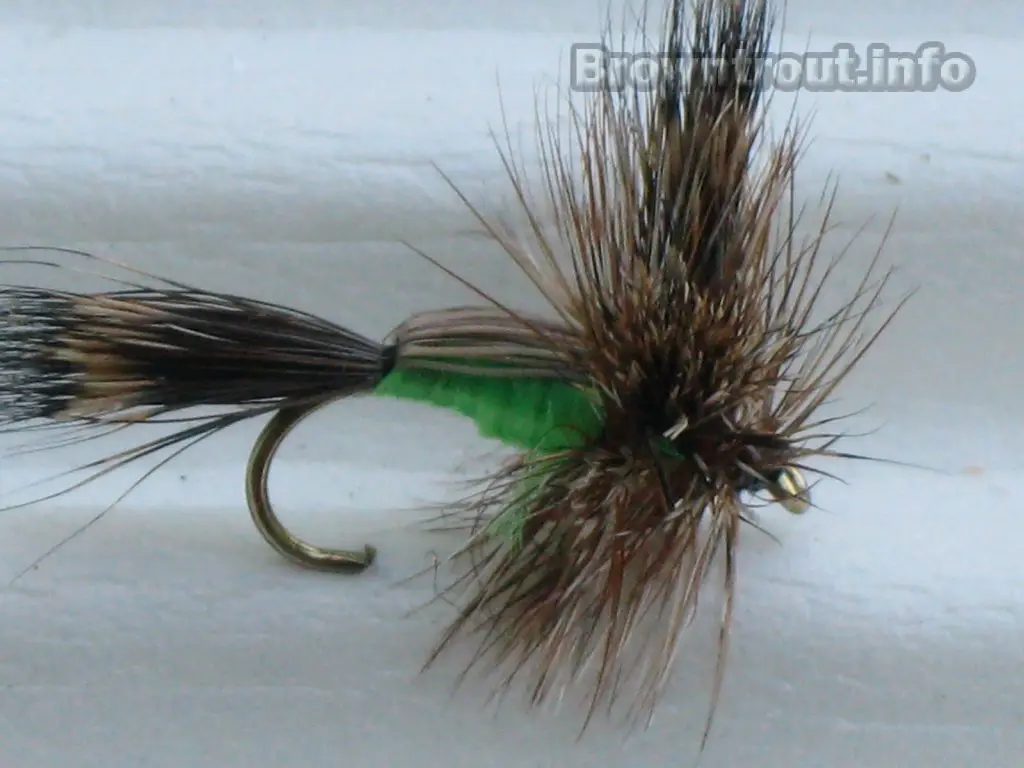 This is a great classic pattern that will hook trout all over the world! The humpy fly can be tied in any color and should be carried in at least red and yellow. I find this fly to work well in the late summer when hoppers and large terrestrial insects are at their peak. I am not exactly sure what trout think the humpy is, or why they eat it; but the bottom line is they really do munch this fly pattern. I have used this when no other fly would work and had tremendous fishing days with it.
One feature of the humpy that I really appreciate is natural tendency to float upright. The bouyant deer hair on the top will stay above the surface, while the floss body will become water logged and keep the bottom side down.  One thing I dislike about this fly is the humpy fly tends to get torn up relatively fast after a few fish.
Tying the Humpy Fly
This fly can be a little tricky to make look good, but with a little practice they become easy.
Materials:
Floss of your chosen body color
Deer hair
Brown and grizzly hackle
Thread color of choice (usually black)
The Double Humpy Fly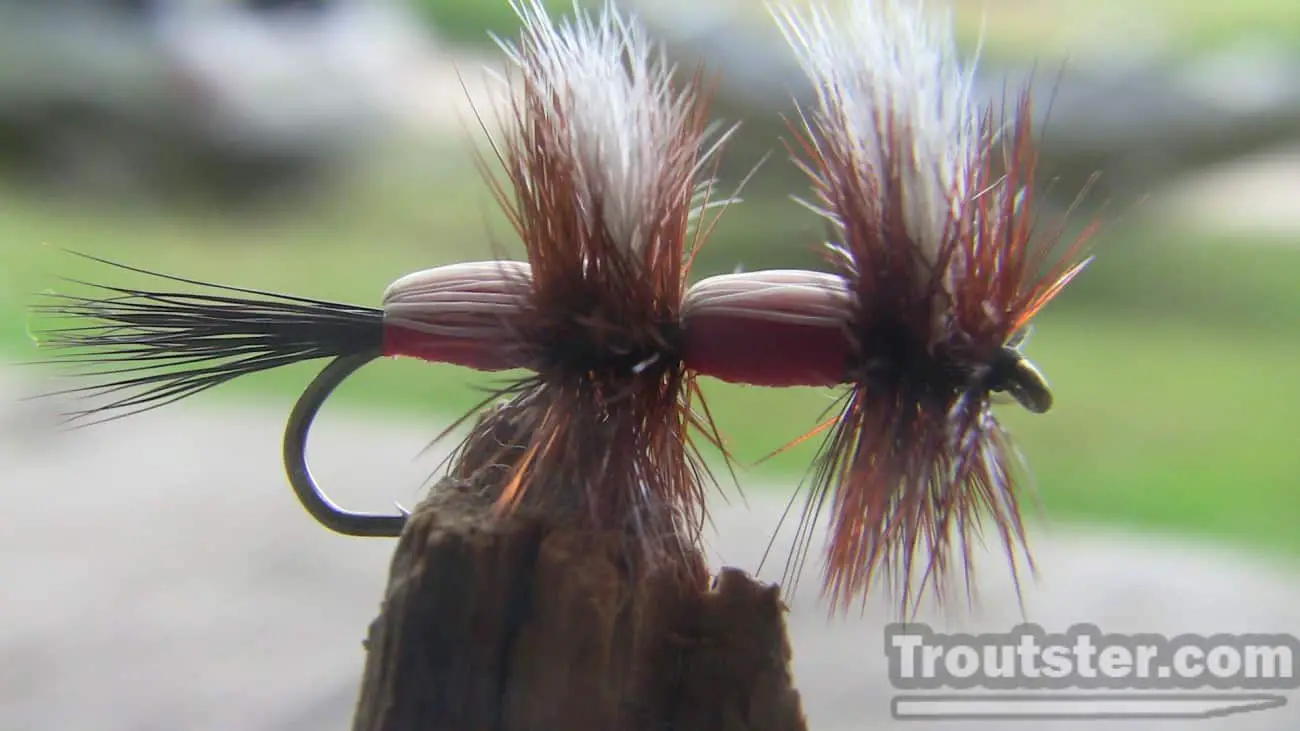 This double humpy fly is essentially 2 humpy flies tied on one long shank hook. This seems like a really weird fly pattern, but it actually does work sometimes! I have had god luck with this fly during some summer days where damselflies and dragonflies were out in abundance but I didn't have any damsel or dragonfly patterns with me. I have also found that waking these flies while night fishing can be very productive.  During daylight hours I have found cutthroat to be the most receptive trout to the double humpy fly, but all species will eat it under the right conditions. For instance a yellow double humpy will usually be pretty good during a golden stonefly hatch if you are lacking those patterns.