This post was last updated on August 22nd, 2014 at 10:46 pm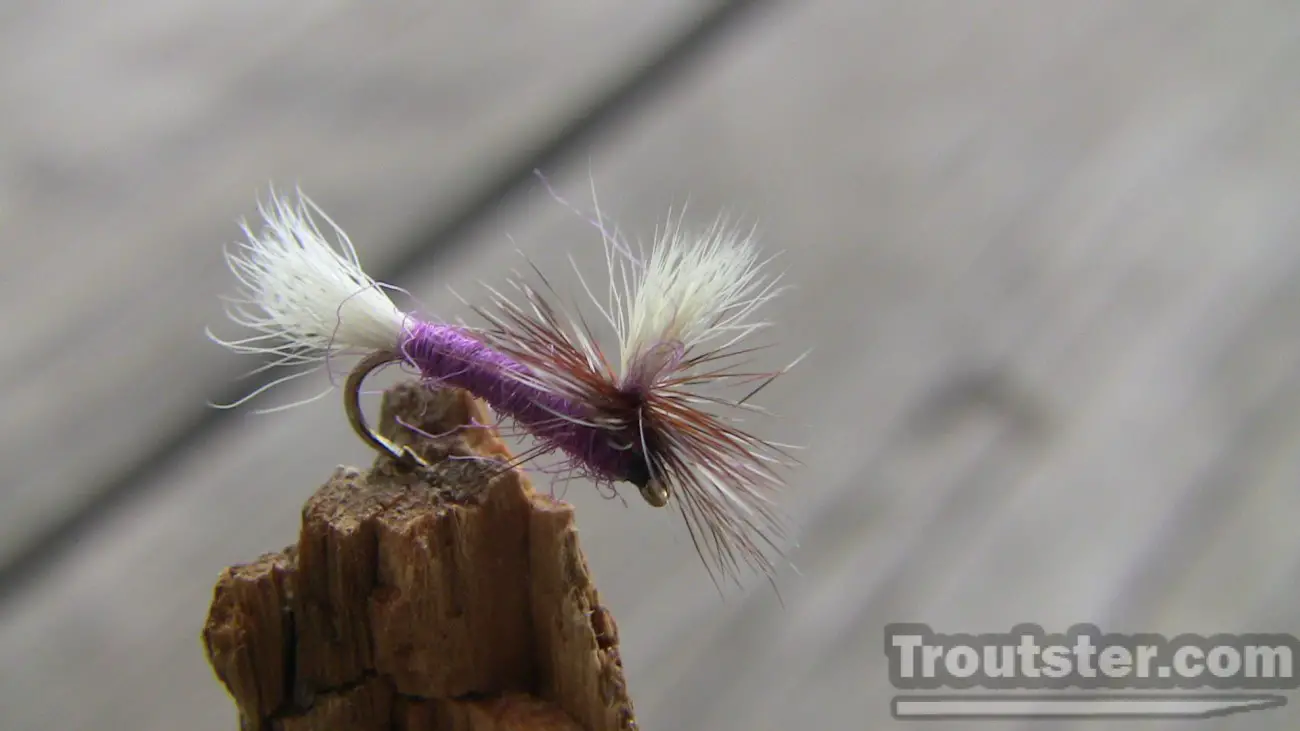 The purple haze fly has been a day saver for me on a few occasions. I am not aware of any natural mayflies that are purple, but take a look at any good attractor pattern and they all have one thing in common; they pop! The purple haze is no exception. This fly is extremely easy to tie and really does catch a lot of trout on some occasions.
Tying the Purple Haze Dry Fly
This fly is tied in a similar manner as all parachute flies, I doubt you will need any sort of instructions to tie this simple pattern.
Materials
Calf body hair for the tail and parachute
Purple dry fly dubbing of your choice
Brown and grizzly hackle
Hook size 10-18 (my personal favorite size is 14, but I always keep size 16 on hand)
The super effective purple haze fly pattern works well on trout from coast to coast. Since it is so simple to tie there is little reason to not keep a few in your box for that rainy day when trout are craving this bright and scrumptious looking treat of a fly.