This post was last updated on January 26th, 2015 at 12:34 am
The Stimulator fly is a small stonefly interpretation. It also works well during some caddis hatches. This has always been a good fly for me. The large orange versions below will work well during the salmonfly hatch. The palmered hackle body of the stimulator pattern is a great attractor for trout. They tend to float very well and are quite versatile whenever opportunistic trout are feeding on the surface. Every fly fishing enthusiast should keep a few varieties of this fly pattern on hand.
Tying the Stimulator Trout Fly
You will need:
Deer Body Hair for the tail and wings
Brown Hackle for the palmered body
Grizzly hackle for the head of the fly
2 various colors of dry fly type dubbing, you can obviously change the colors to represent the particular type of stonefly you are trying to imitate. You will notice the first 2 varieties below are an attempt at the giant salmonfly stone. They are tied on large #2 size hooks.
Red or pink thread for the head of the fly. This is optional, but it really sets off this fly pattern nicely.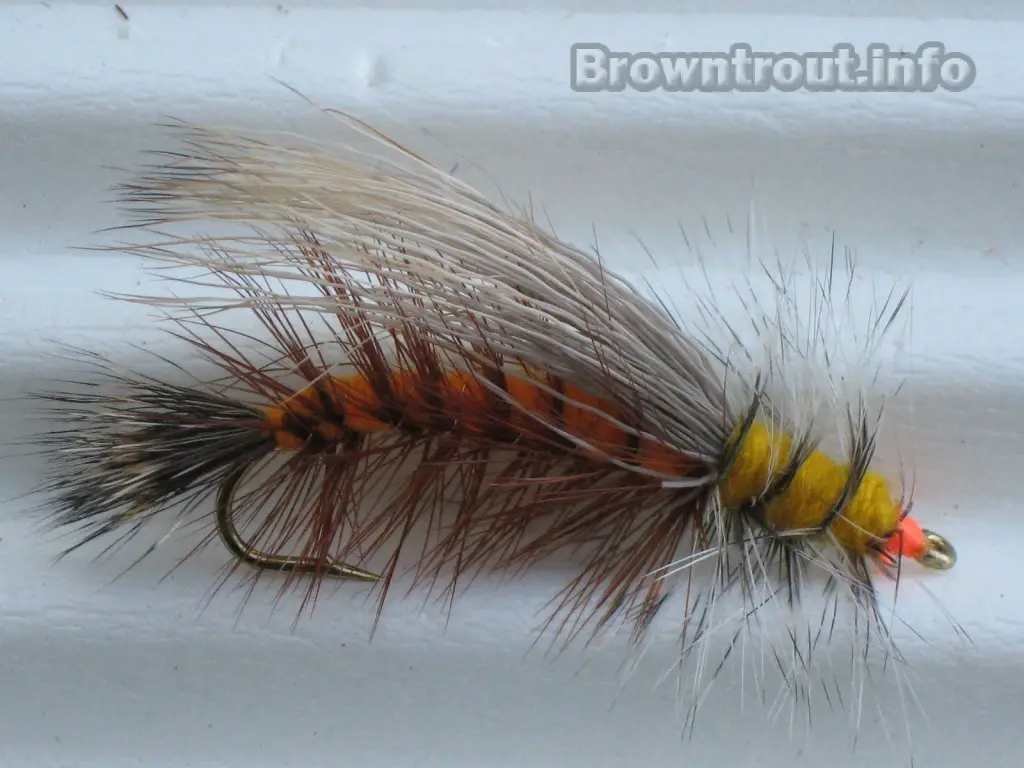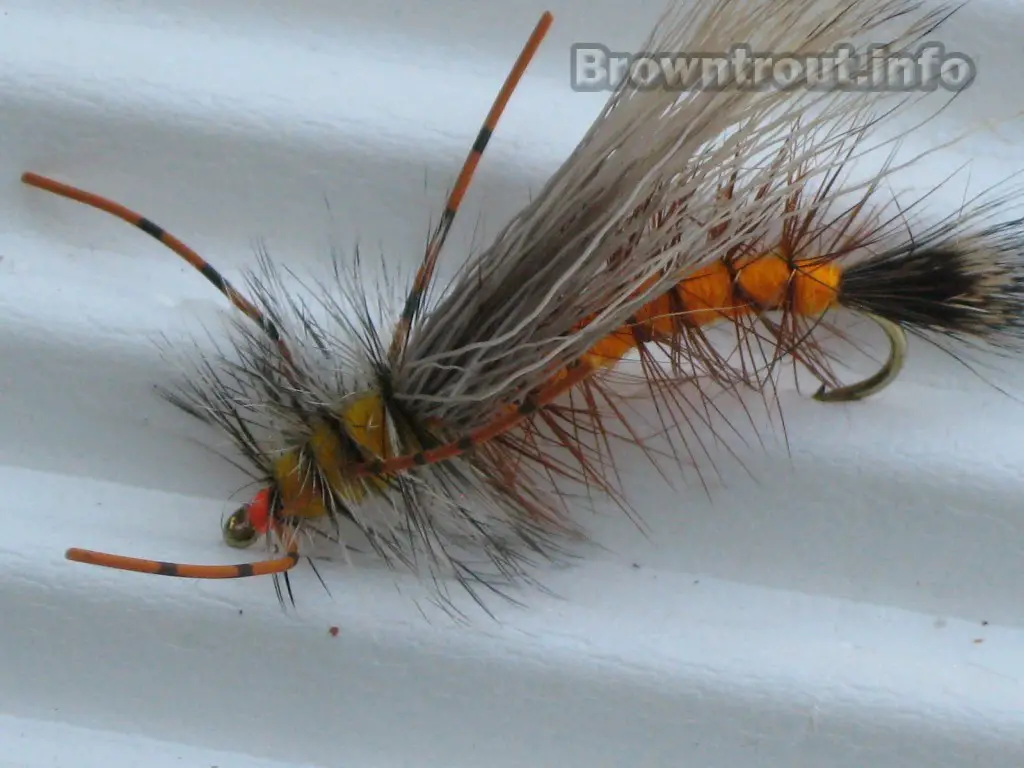 .