This post was last updated on May 16th, 2014 at 12:33 am
Various Yellow Sally Dry Flies
Foam Parachute Yellow Sally Dry Fly

This is the best floating yellow sally pattern I have used. As you can see the parachute post and the "red tag" are made of foam. It is also one of the most visible patterns I have used. This is a great yellow sally adult imitation that is easy to tie and a joy to fish.
Post: Foam with white hackle.
Body: red foam core with the foam exposed at the rear. Yellow dubbing wrapped around the foam for the front portion of the body.  This red on the back of this fly is what makes it a yellow sally stonefly.
Wings: Elk hair with a little flash added in the lower portion for the added shiny effect.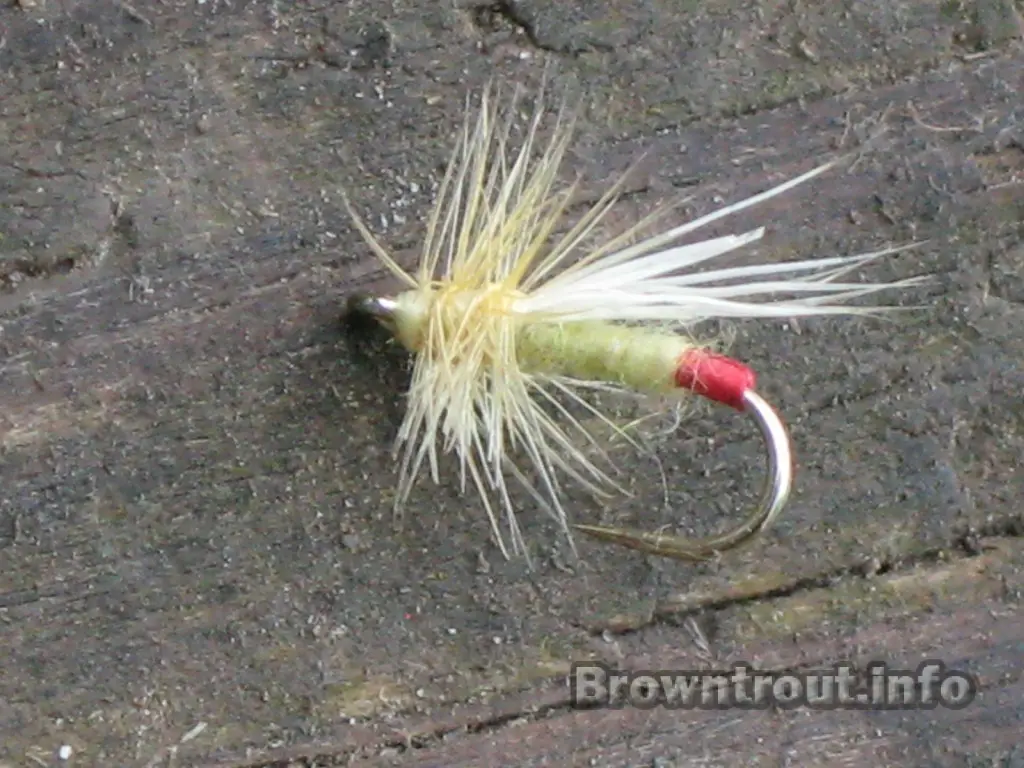 Yellow  Sally Dry Fly Adult
This is a simple tie and is very effective.
Body: Yellow dubbing
Tail: Red floss with a head cement coating
Wing: Elk Hair
Hackle: Standard light ginger or tan. Blue dun will also work well for this fly, since the legs and bodies of many yellow sallies are somewhat dark.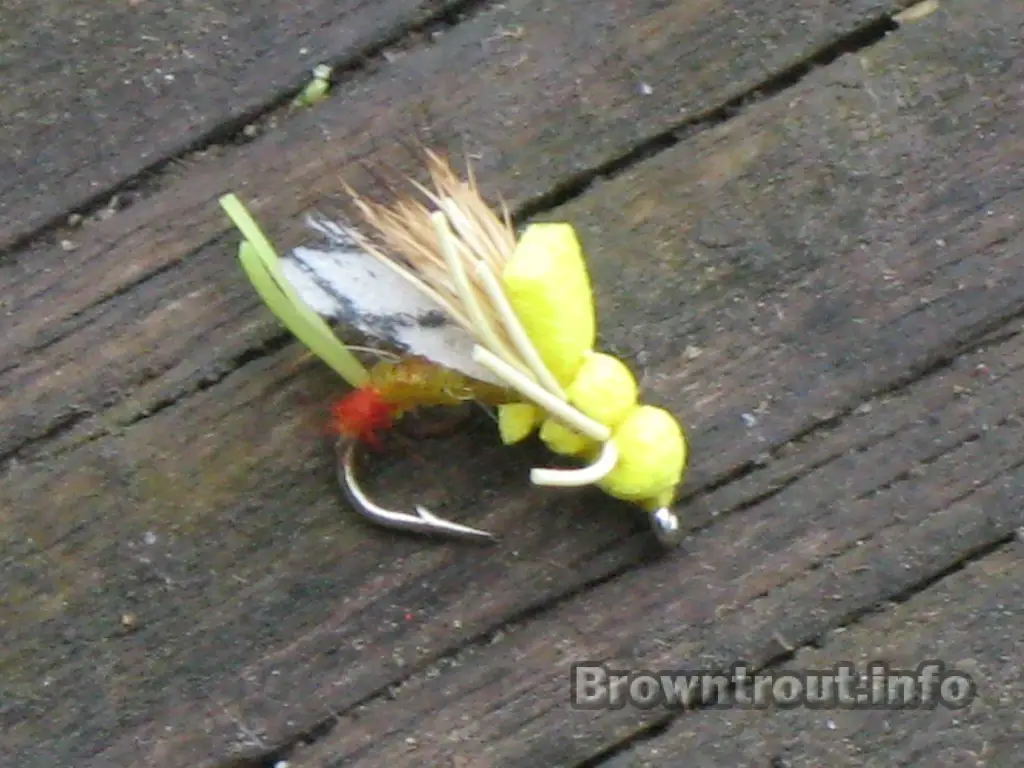 Yellow Sally Partially Sunk Emerger Pattern Trout Fly
This is another tremendous yellow sally trout pattern. The upper portion of this fly floats while the back end taunts the fish below. It is somewhat and emerger pattern, but works well at all times yellow sallies are around. As you can see the foam upper body and the rubber legs make this fly stand out in a crowd of all other yellow sally flies. This is extremely realistic and a worthy fly to add you your ever growing arsenal of small stone fly patterns.