Do You Need To Buy a Fishing License For Your State?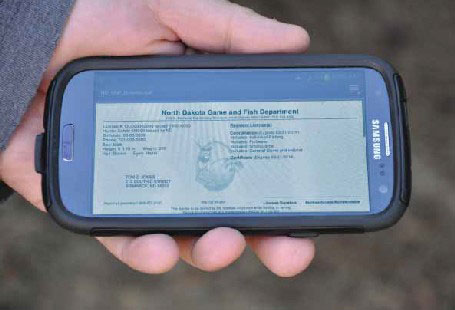 In this list below you can choose the state that you need a fishing license in and it will redirect you to the corresponding states fishing website. I believe every state in the US has an online purchase option, so you should easily be able to buy your fishing license online and print it at home, or even buy a license on your cell phone and save a screen shot of your receipt to your images or email. You should make sure that your state will accept an image of the receipt before taking my advice here. I happen to know that many states I have fished will gladly acknowledge your purchase of a license with a copy on your cell phone.
If you need to find out where to buy a fishing license in your state, you should continue below to have all of your questions answered.

Choose the State Where You Need a Fishing License:
Alabama
Alaska
Arizona
Arkansas
California
Colorado
Connecticut
Delaware
Florida
Georgia
Hawaii
Idaho
Illinois
Indiana
Iowa
Kansas
Kentucky
Louisiana
Maine
Maryland
Massachusetts
Michigan
Minnesota
Mississippi
Missouri
Montana
Nebraska
Nevada
New Hampshire
New Jersey
New Mexico
New York
North Carolina
North Dakota
Ohio
Oklahoma
Oregon
Pennsylvania
Rhode Island
South Carolina
South Dakota
Tennessee
Texas
Utah
Vermont
Virginia
Washington
West Virginia
Wisconsin
Wyoming
About Fishing for Various Species
The fishing license you purchase might not be valid for all species of fish. Please keep in mind that in order to catch trout in most states you will need a special extra permit or endorsement. In many cases to catch salmon and steelhead you will need a specific permit for each of those species, while many states will lump then together with a trout permit. In order to catch warm water species (such as bluegill and bass) you should only need a basic fishing license for your chosen state.
Types of Licenses
Are you visiting an area for a few days or just buying your fishing permit for a new season in your home state?
You can often times just buy a 1-2 day fishing license for a small percentage of the cost of a permit that will cover the entire season. On average (from my experience) a 1 day fishing license (usually valid for 24 hours from a chosen time of day) will cost 10-15$. Compare that to close to $100 or more for a non resident full season fishing license, and you can see why often going for a single day license will be ideal. If you are only passing through an area and don't plan to be fishing it again, be sure to ask the state if they sell a 1 day license.