This post was last updated on October 7th, 2014 at 07:04 pm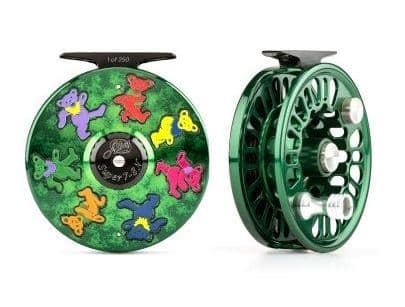 If you're in the mood to dump almost 1K on a new reel, this dancing bears grateful dead reel might just suit your fancy. This is limited to 250 total reels, so when they hit the market in mid-September 2014 you had better be on top of it! They are available in several sizes and not only have the dancing bears painted, but they are also carefully engraved.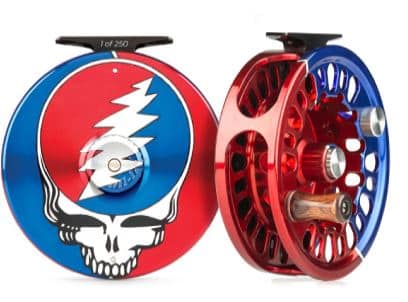 Personally I would never buy one, because I don't have nearly enough money and they are a little overpriced. I have never thought about mixing grateful dead with fly reels, however separately I do like both.
Clearly either the team at Abel reels are either bigtime deadheads, or the previous Grateful dead reels were big hits.  Some shops are taking pre-orders, or you can build your own on Abel's Website pick one up if it's your cup of tea.