This post was last updated on June 20th, 2014 at 01:09 am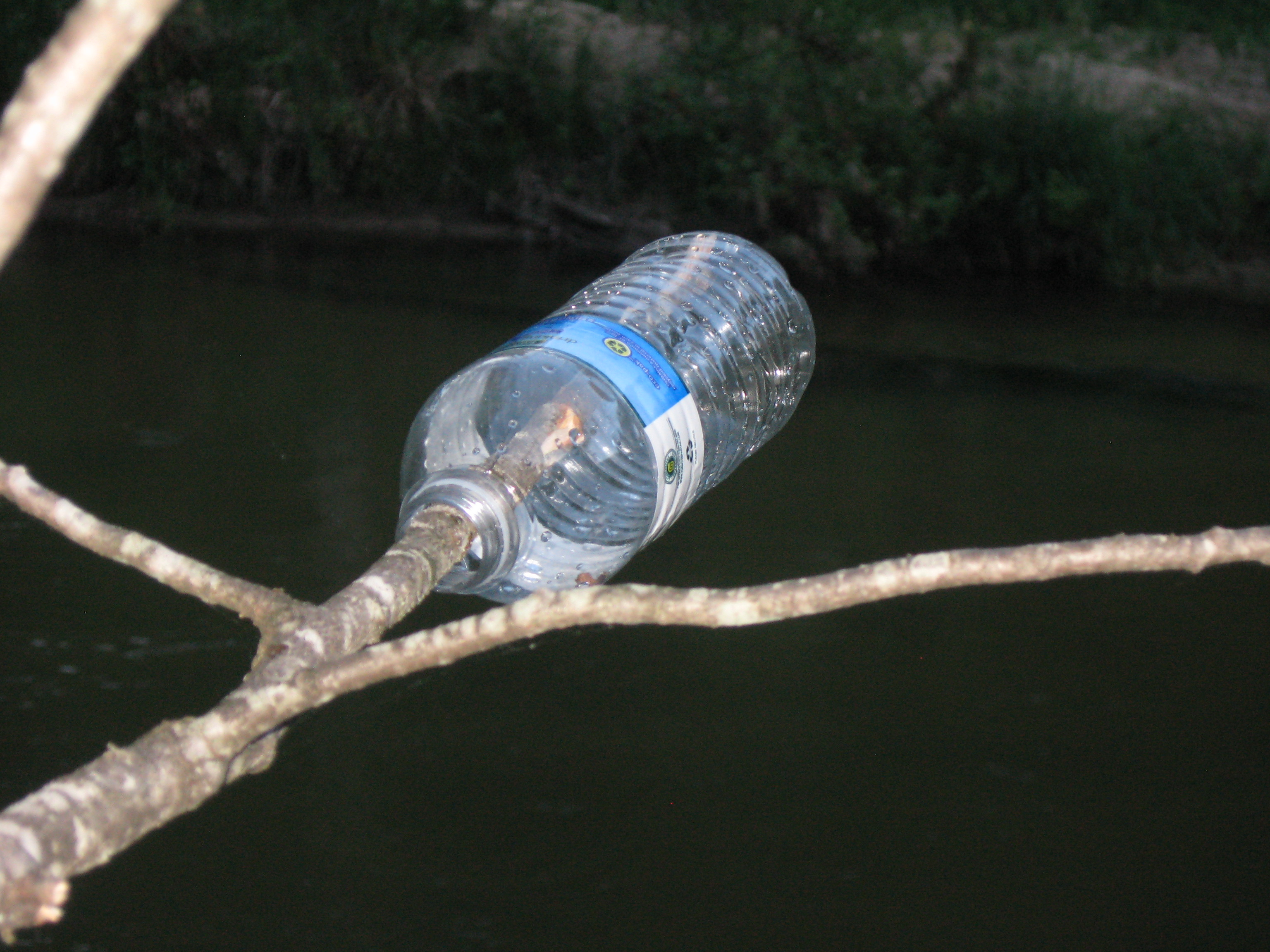 After a long drive to northern MI a friend decided to back out of a night float fishing trip. So I decided to go it alone on a river I have only fished a couple times.  A quick trip to the dollar store gave me all the essentials I needed, bug spray, a cheap backpack and a plenti-pack of cheap flashlights.
After a long walk to a very remote section of river I decided to walk down stream a couple miles and take some notes, so that when darkness came I would know what to do in terms of fishing areas and river crossings. This river is quite deep and fast in a lot of areas and I knew there was a really good chance that I would end up swimming. I marked 4 different spots where I could cross the river fairly safely on my way down, using piled up brush and and an empty water bottle etc. I also made an arrow in each spot pointing a line at the safe crossing spot (2 of the crossing areas required an heavy downstream angle). I must say it was hard believing at a couple points that I was crossing in the right spot, because every time I stepped into the middle of the river my waders were within 1 inch of being filled up. Had I not taken the time to mark these crossing spots, I know this night would have turned out badly.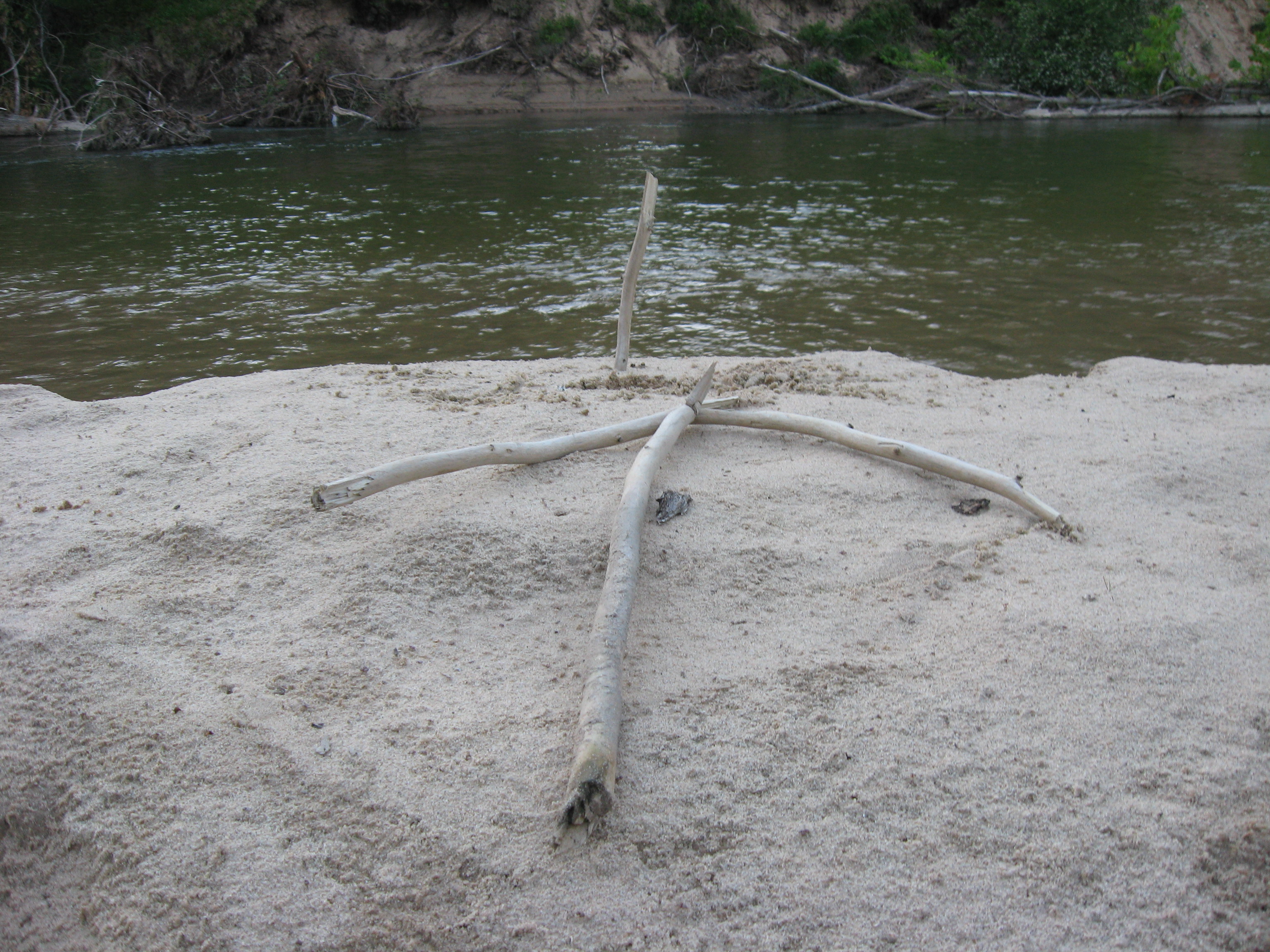 My wooden arrows marking what I thought would be the best places to cast came in very handy. It is a lot harder to identify a great area in the pitch black sometimes. Of course I fished
everything that looked halfway decent after dark, but it was nice to know for sure that a particular spot deserved extra attention.
After fishing with several different streamers and mouse patterns the fish finally started feeding when the full moon was high in the sky. It usually seems like fishing is best when it is a moonless night, but last night the fish seemed to enjoy the moon. I tied on a large mouse pattern in the front with 14# monofilament leading to a much smaller mouse fly in the back. Casting my dual mice into the deep pocket shown in the arrow image I instantly had a fish swat at my flies twice and miss. I casted a few more times with no success. After waiting about ten minutes and eating an entire bag of sour patch kids I casted again, this time we ha a winner! I am always amazed at how hard trout seem to fight at night; they always just seem extra big! I did catch quite a few trout, but this is the only one I took pictures of with my still camera. I did have all of them on video, but I managed to lose a memory card containing all but 2 of the fish. You can see the highlights of this night fishing trip in the self filmed video at the top of this page.