This post was last updated on April 14th, 2016 at 03:26 pm
Enter your River Pimp For a Chance at Prizes!
View the Current Pimp of the month entries and vote for your favorite trout fishing pictures soon!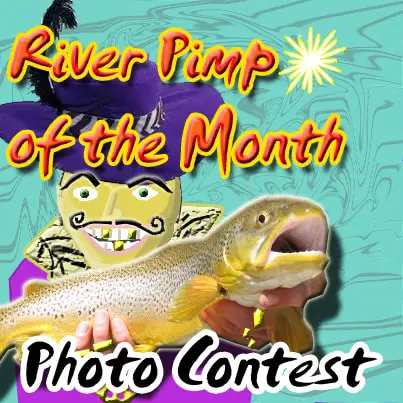 Rules: 
Send us a picture of a trout or salmon species caught recently. This can be salmon, steelhead, taimen, whatever, as long as it it a trout or char species. (You don't need to catch it with a flyrod)  You can enter them two different ways: You can upload them here using the uploading feature, or you can post them on the facebook page here.
You have nothing to lose by entering.. You don't even have to pay shipping for your prize if you win!
How Voting will Take place:
Prizes and Glory: At the end of the month we will have a voting contest and the winner will receive 2 things a Full set of trout stickers, an Iphone 4 and 5 case sticker.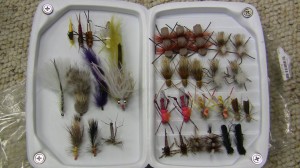 Last Months winner Glen Goss received a north face beanie hat, the prizes are growing !  So Send those Pictures. They can be of any trout species, and they don't need to have been caught during the month of the contest. So Find your biggest and baddest trout photos and enjoy the prizes!