This post was last updated on December 3rd, 2022 at 07:42 pm
The Sage One 590 4 hit the market in 2012 and is extremely lightweight and full of casting power. You really should have no trouble sending almost all of your line off your reel into the distance with this powerhouse. I have a couple of these rods now and I dearly love both of them. My first one I ordered directly from Sage in the form of a 9′ 6 weight back in 2012, the second (and my favorite) is a Sage One 590 4 weight that I use for fishing dry flies in the Midwest and smaller Western rivers. This post is a Sage One 590 4 Review. Let's discuss this rod in further detail.
**Note – The Sage One is an older rod and has become more difficult to buy online. All links in this article will redirect to the Sage Foundation Rod. One of the better Sage Rods to release recently.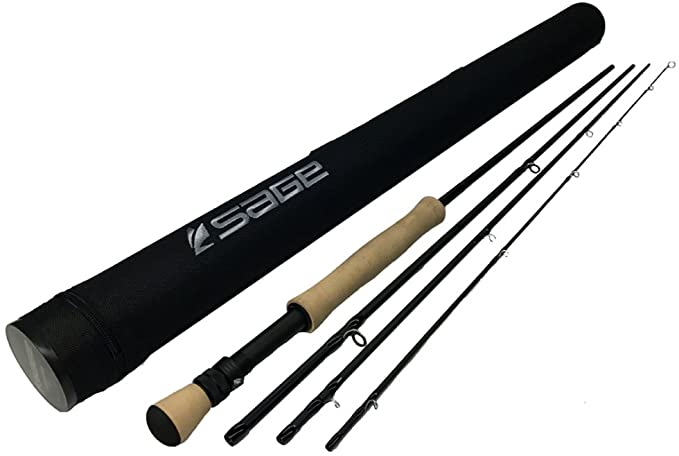 The first thing I did when my 6 weight Sage One arrived was take it into my backyard for a casting test. With a Sage 2050 reel with Rio gold line I was easily able to cast into the backing and was feeling very good about my purchase. It was not until I walked into the house and shuffled around a few other rods when I realized just how incredibly lightweight this rod actually was. Sure I could tell it was light, but compared to some of my others it was ridiculous! Combining the extreme light weight with the ability to cast an almost effortless 100 feet I was happy. Another thing I noticed that I really appreciate is the shape of the handle of these rods, it really fits my hand well. The front end flare of the cork prevents your hand from sliding forward and just give you a confident grip; It sort of makes the rod feel more like an extension of your arm.
The Sage one is bar none my favorite all time fly rod and its ability to effortlessly cast from the fattest and most wind resistant deer hair mouse flies to a small parachute Adams with pinpoint accuracy just plain warms my heart.
See the Sage Foundation Fly Rod on Amazon
Sage One 590 4 Review – Sage Fly Rods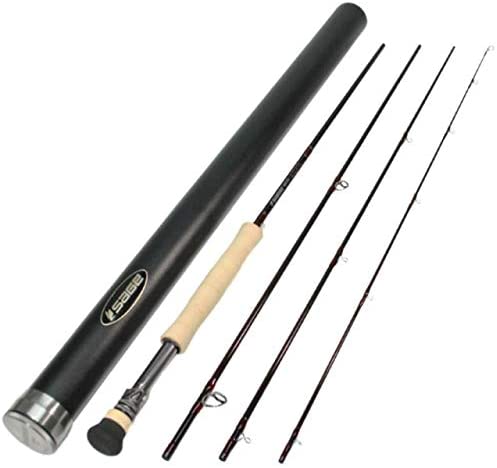 The Sage One Fly rod has 3 options for reel seats and butts (see image)
Features of the Sage One Fly Rod
Black powder coated aluminum rod tube with Sage medallion
Weights 6 through 10 have an all Golden Bronze colored aluminum anodized reel seat
Konnetic Technology construction
High grade, custom tapered, shaped cork handles
Hard chromed snake guides
Walnut wood and Golden Bronze-colored aluminum anodized reel seat
Fast action
Fuji ceramic stripping guides
There are 26 different rod models available in this model from 7.5′ 3 weight to a 9′ 12 weight, so just about anything you could want to catch (at-least in fresh water) can be handled with this rod. Hopefully this Sage One 590 4 review was helpful. Happy fishing!