This post was last updated on July 16th, 2021 at 11:37 am
If I had to pick 5 flies to fish with for the rest of my life, which flies would I choose? Keep on reading to find out what I consider to be 5 of the most versatile and fish catching patterns, ever created!  I have chosen these flies because they are good almost anywhere and they can simulate a variety of different trout foods. Here they are, what I consider to be the 5 best fly fishing flies ever made. If you are looking to fill your fly box with a few of the most productive fly patterns ever, I'd start by getting a few of each of these time tested and extremely effective trout flies.

#1). The Muddler Minnow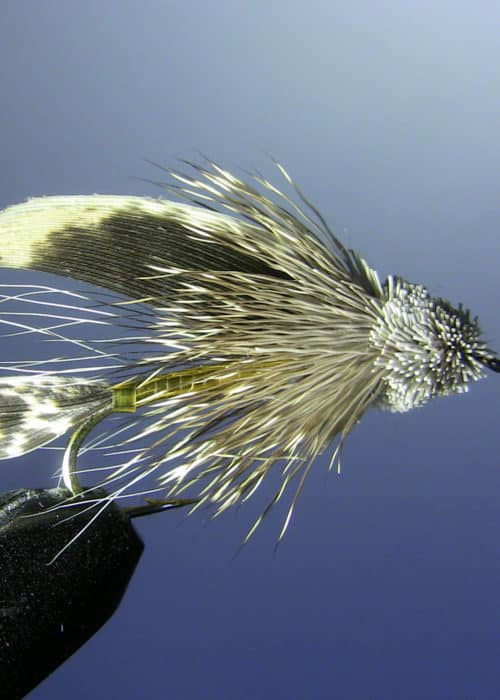 It is hard to beat this all time classic. I am sure that this fly is among the favorites of most fisherman, and for good reason! This fly can be fished like a streamer to imitate the sculpin ( which are plentiful in most trout streams). It can be drifted, swung, floated to look like a grasshopper and most importantly, it catches fish! I grew up fishing this fly a lot in Michigan and I've probably caught more brook trout on the muddler minnow than any other fly. Buy the Muddler minnow fly here.
#2). The Black Wooly Bugger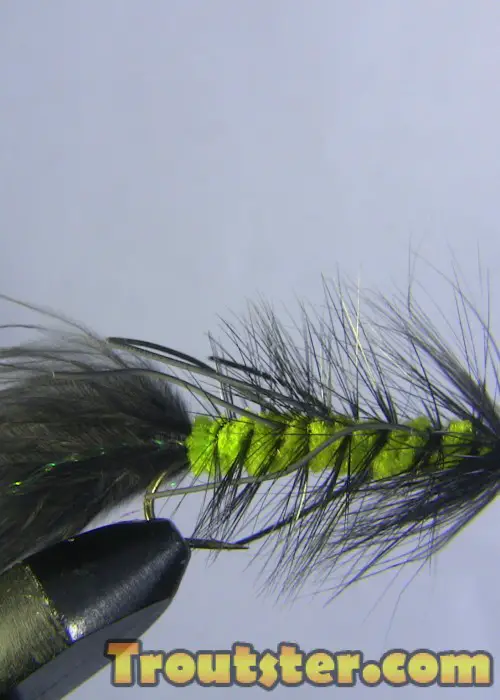 The wooly bugger certainly has a place in the top 5 trout flies of all time! You can drift it, strip it, swing it or even put some floatant on it and float it. It does a fine job of imitating leeches which are found everywhere (and fish love them!) The wooly bugger fly is one that every fly fisherman should have with them any time they are on the river.
#3). The Renegade Dry Fly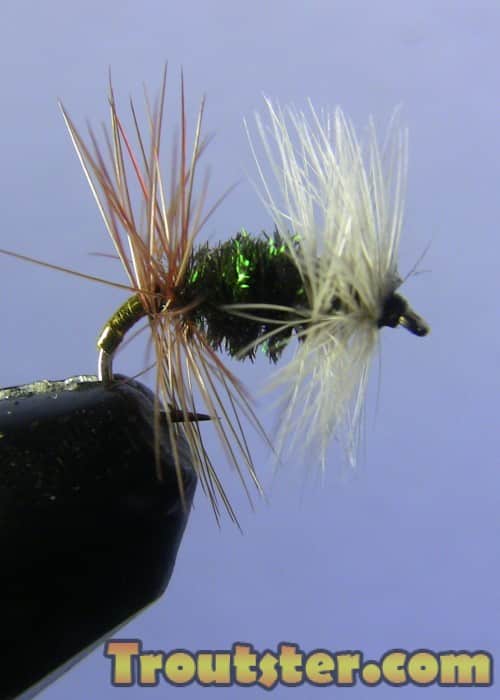 This fly might be one of the most underrated dry flies ever. I have caught a ton of trout on this fly. It is just a fantastic attractor fly pattern and is devastatingly effective for cutthroat, brook trout and even picky browns. You should have some of these flies in your box! This was one of my top flies growing up fishing smaller rivers in MI. It worked well there, and it surely works wonders all over the Western US. I think the renegade imitates a variety of fly species (specifically the house fly and horse/deer fly).
#4). The Adams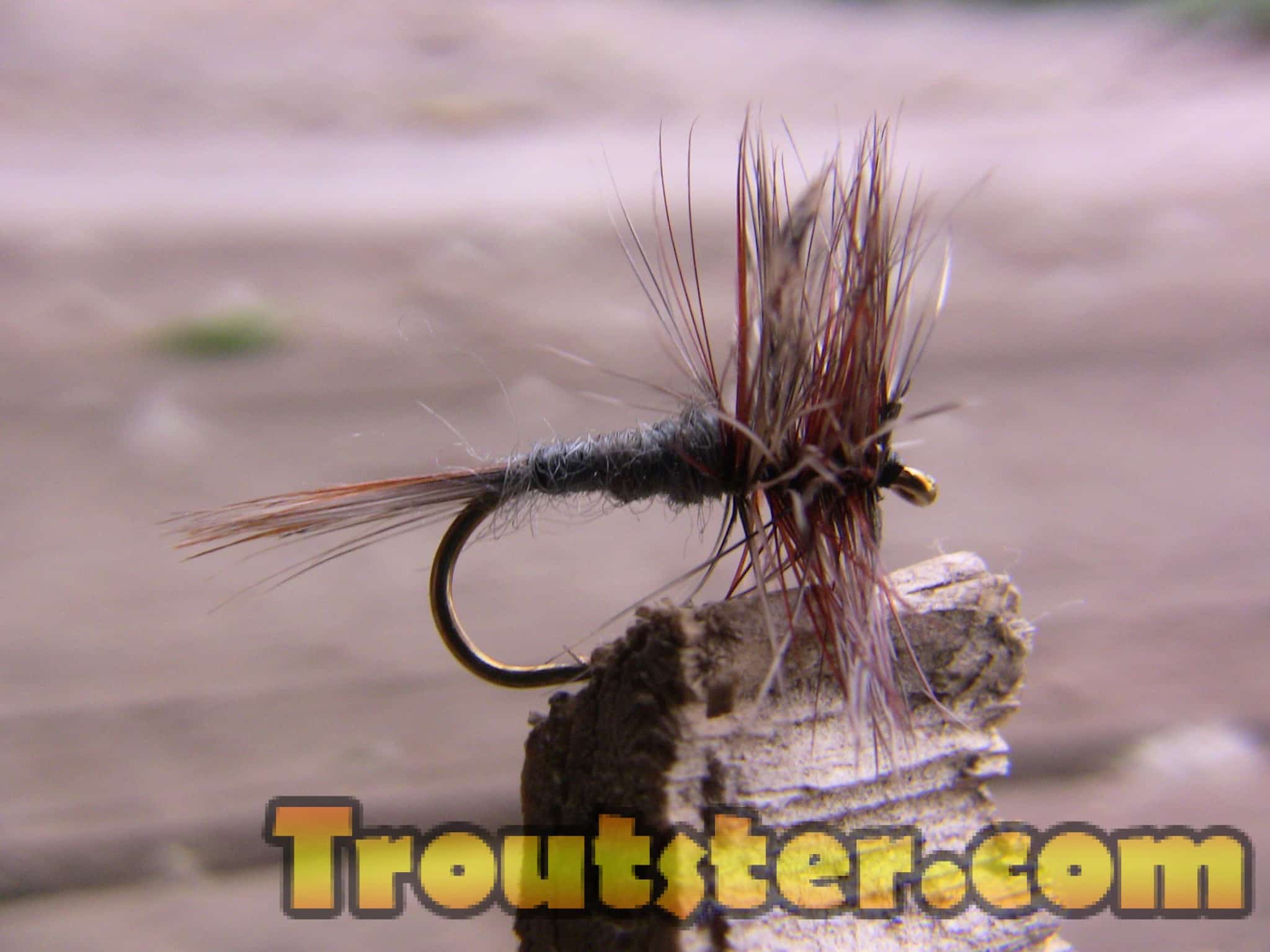 The classic Adams fly does not really require a huge write up. I am sure everyone is already familiar with it. It is certainly a great fish catching fly. If I were limited to owning only one size of this fly I'd make it a size #18.
#5). The Hare's Ear Nymph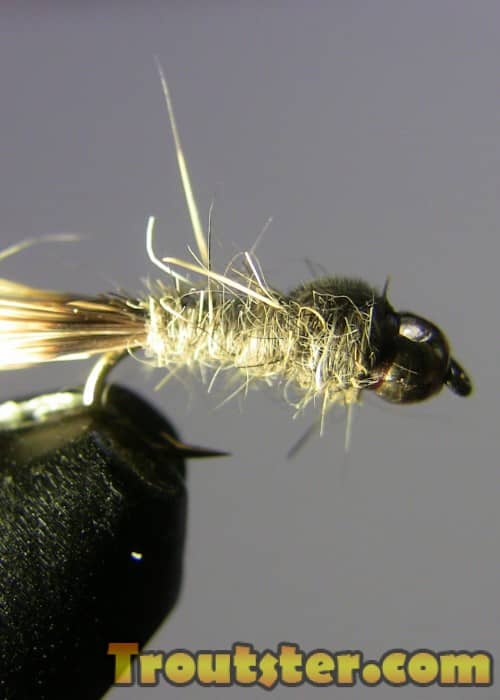 This is a buggy looking beautiful nymph pattern that works well all over. There is also a Hare's ear dry fly that works well, but this nymph is the star of the show in my opinion. It just looks like such a wide variety of insects that it fools fish non stop. The Hare's ear nymph is the final pick for the best trout flies of all time.
If you don't own a few of each of these flies, you need to try them out! For a closer look at these flies check out the following video.