This post was last updated on July 16th, 2021 at 11:37 am
I took a road trip to Montana last week, when I came back to Michigan, the worlds Largest brown trout sculpture was up! As you can see in the images, this project is still underway. When I took these pics yesterday, they were still digging and installing lighting for this magnificent trout statue.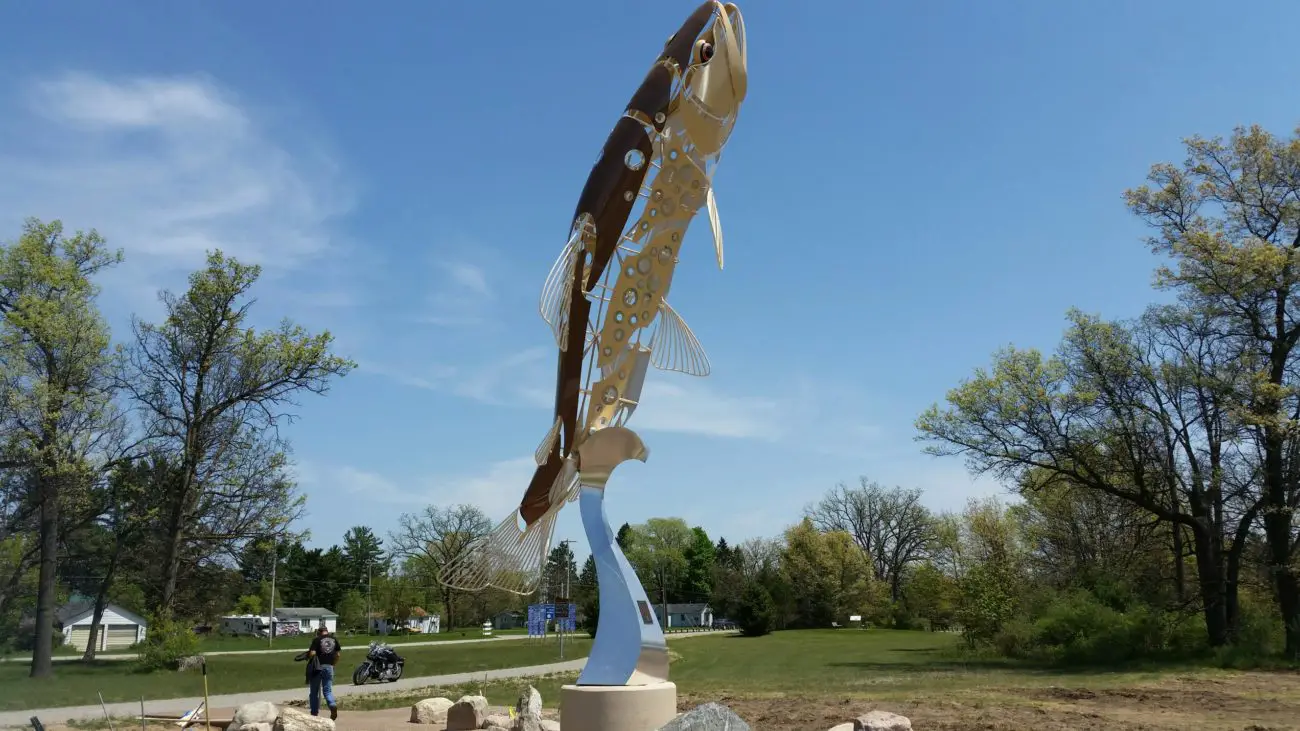 Baldwin MI was the first place ever in the US to receive planting of brown trout.( Read more about that interesting story at the bottom of this page) As a matter of fact, the location of this statue is less than 100 yards from that exact location! So this magnificent piece of artwork could not be in a more deserving location.
This beautiful trout Sculpture was created by Ivan Iler of St. Johns MI. He searched the world over to find the largest brown trout sculpture. He located one that was 20′ tall in New Zealand that held the world record.
Over a year ago he began creating the biggest and boldest world record sized sculpture of 25′ tall! He succeeded… it is now available for all to see in the small town of Baldwin MI.
"Well, the tubing that makes up the framework, that all had to be bent by hand just because of the angles," said (the artist) Iler. "A lot of it was rolled in a tubing roller but most of it had to be physically bent by hand."

"The fact that everybody here really loves this and they're really excited about it and they're going to be doing all this landscaping and putting all this into it," said Iler. "It's the passion about it, it's the excitement about it, it makes it more than worth it."