This post was last updated on October 7th, 2014 at 06:46 pm
 Catching Brown Trout In the Fall During Spawning Season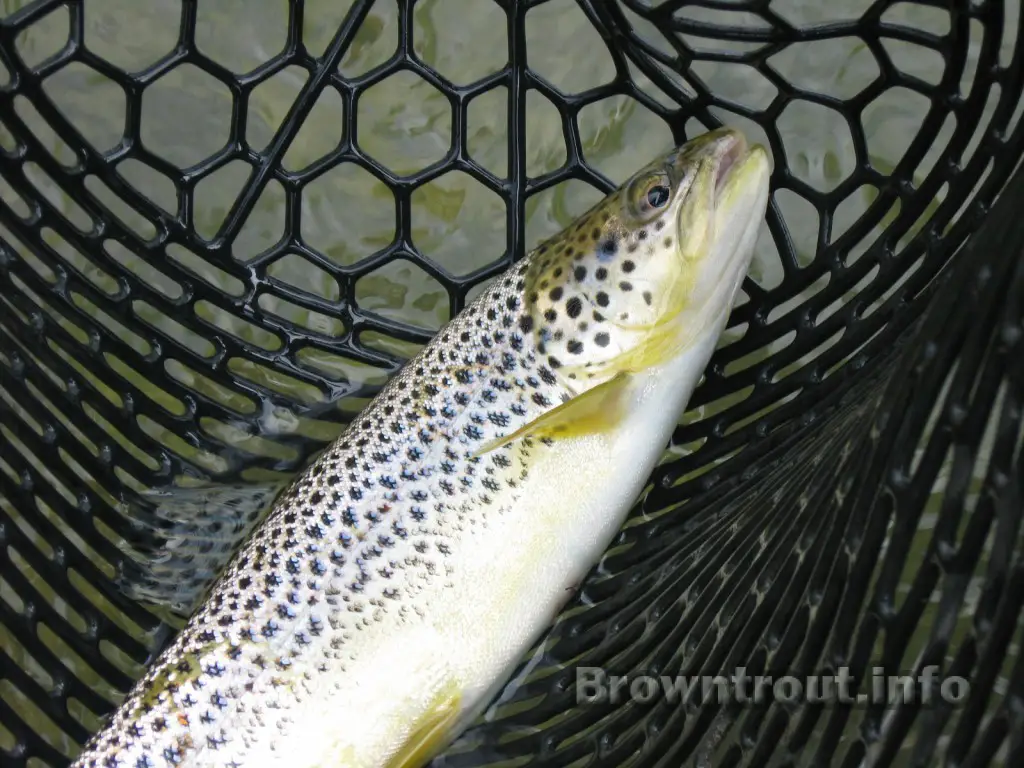 Ah yes.. The best time of year to haul in trophy sized brown trout! The one chance you have to see many of these beautiful fish visible in shallow water. These trout will begin their migration soon to the chosen spawning grounds. I won't be getting too much into the actual brown trout spawning and breeding habits here, I will be concentrating on how to catch these fish at this vulnerable time of year.
Some Key Points:
Be careful not to walk into a trout spawning area! If you are in close proximity to where there are active trout spawning, make sure your don't step on their redds. The last thing these fish should have to worry about is some human stomping all of their offspring into oblivion with one clumsy step.
Show a little respect for the trout and don't target a fish that is actively spawning: These fish are already under a lot of stress, they don't need you hooking them while they are busy trying to secure a fishing population of trout. Many areas do not plant fish, the trout that are spawning are the only source of new fish. Please don't hurt their ability to secure future generations. If You don't hook the trout while they are spawning, I promise not to set the hook on you while you are mating with your wife.
There are a Couple Great Reasons to Fish Around the Spawning Brown Trout Such as:
You can catch the aggressive trout that are preparing to breed: The brown trout will eat a streamer or fly that becomes an annoyance to them while they are in an area getting ready to breed.
The Trout that sit behind the brown trout redd: (the trout's bed where they are laying eggs and mating) Just down stream of the spawning brown trout, you will often find many other trout feeding on the eggs. They will park themselves in a deep pool below the spawning brown trout in order to consume any eggs that don't manage to slip into the cracks of the gravel redd. These fish will be easy targets by using egg patterns. While the brown trout are breeding, this leaves several other trout species to catch as well. The cutthroats and rainbows will breed in the spring, so they are easy targets and will likely be found eating brown trout eggs.
Flies to Use For Fishing Spawning Brown Trout
The Egg Pattern
Egg pattern flies are some of the easiest to tie and will have great success this time of year. There are few things that fish love to eat more than a tasty egg. You can take advantage of this easily by having a supply of these flies. There are many ways to tie these flies and all of them are quite simple.
Using glo-yarn or mcfly foam
Heating up a hook and melting it onto a bead
Using various colored hot glue and melting it into a round shape onto a hook
Buying small pompoms from a craft store and gluing them onto a hook with superglue
Wrapping a hook with crystal flash
Streamers
Streamer flies are a great choice for swinging in front of spawning/pre spawn brown trout. You can easily trigger an automated feeding response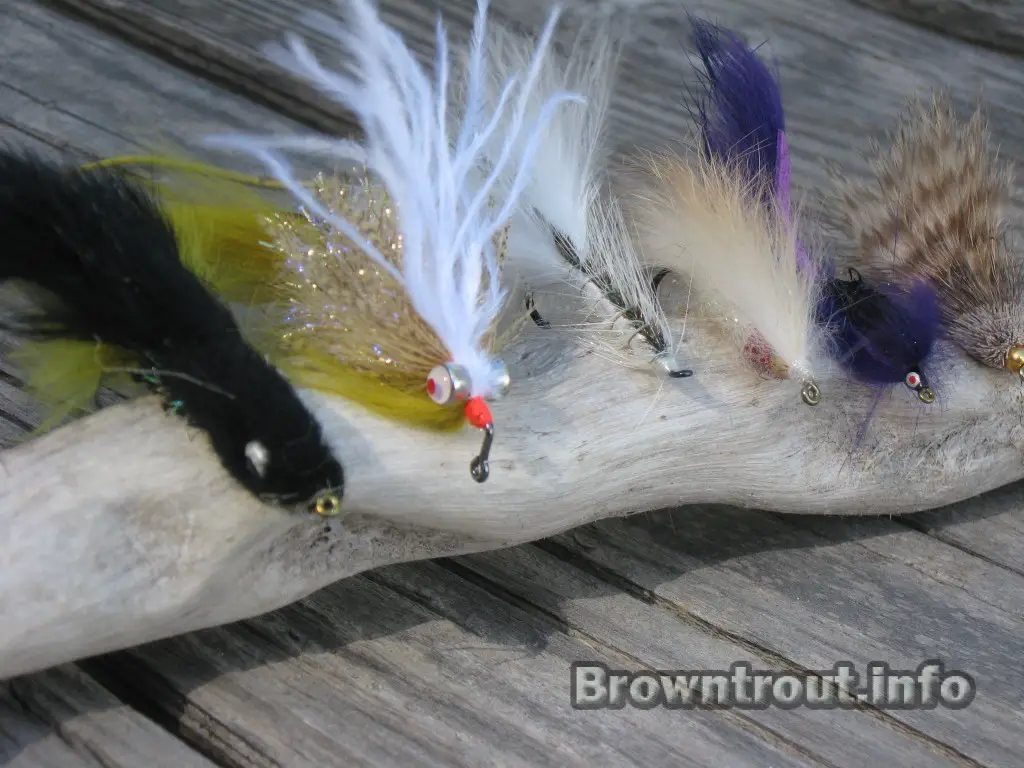 from these edgy trout this time of year. The coloration of streamers will likely not matter a whole lot. I would use something fairly bright so you can see exactly where it is in relation to the fish you are targeting. Not to mention bright streamers will make the brown trout's blood boil! They are particularly aggressive to pink and orange this time of year. If they won't  eat a bright streamer you can also potentially encourage a hit using standard flies or egg patterns.
Fly fishing for spawning brown trout can be a great way to finally get your hands on that monster trout  that evaded you all summer long. The fall is the most pleasant time to fish, the beautiful colors of the trees and spawning trout are sure to please everyone. If you get out there and catch that trophy brown trout this fall, be sure to upload your picture here on our facebook page so we can have you featured on troutster.com.