It was just another day on the water for Jake Jones today (12-18-2015). He parked his truck and began fishing the white river in Arkansas with his buddy. They were casting streamer patterns in the world renowned river which is known to hold exceptional brown trout. Jake was well aware that at any moment the true fish of his dreams could attack his Clouser minnow variation. Just when it was starting to look like he wasn't going to need the camera today, big Bertha slapped his fly and proceeded to go to war.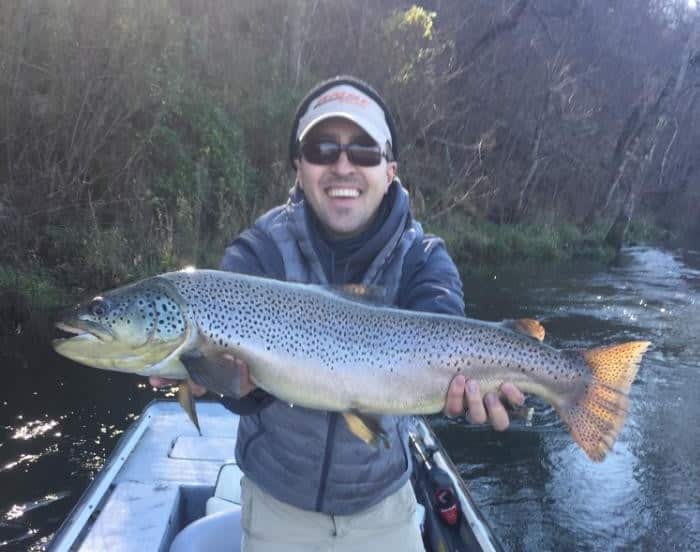 Jake Jones of Little Rock Arkansas landed and released his 30″ brown after taking these great pictures.
The White River is Known for Big Trout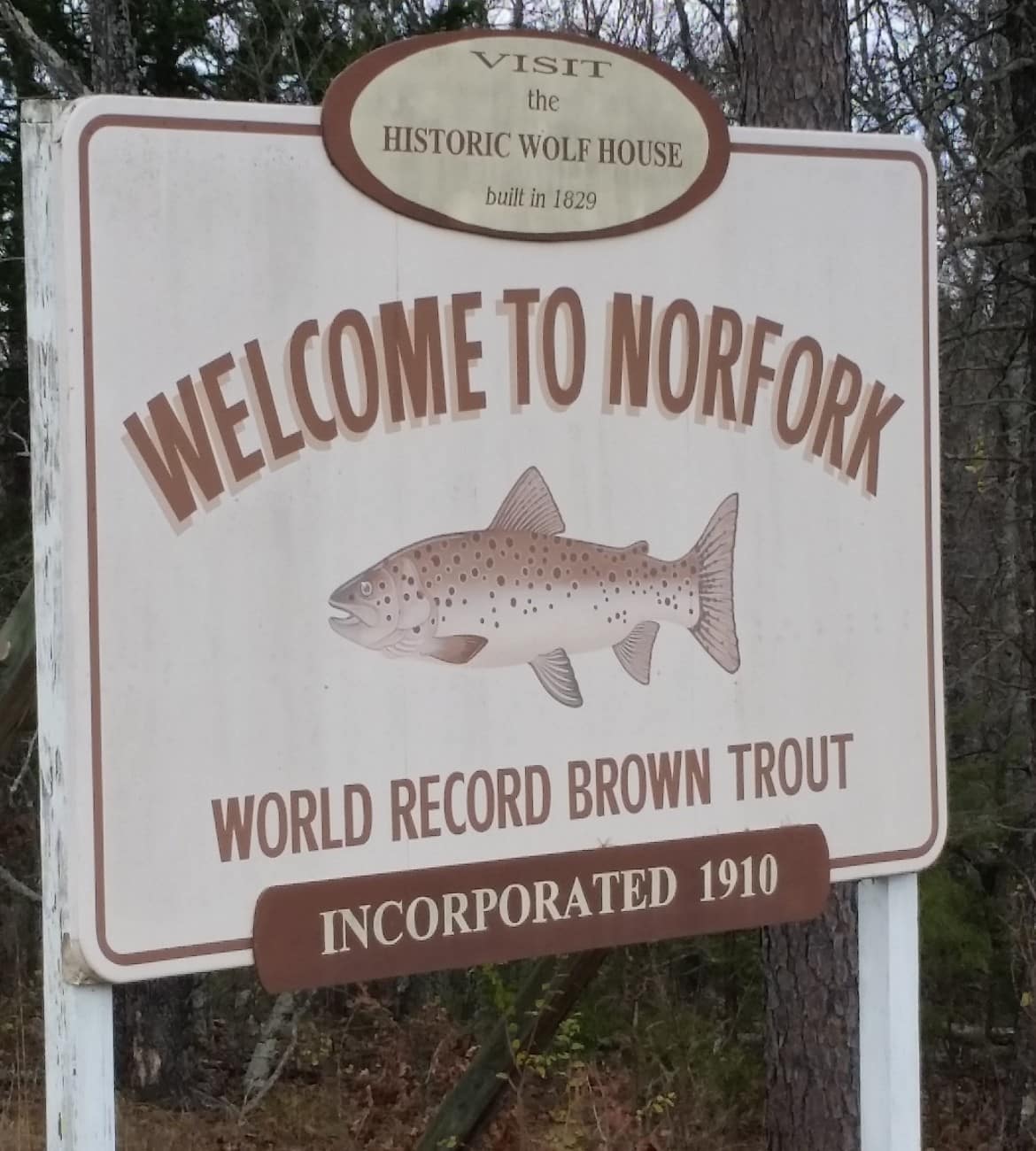 Fishing the White river in Arkansas is a favorite thing to do for most trout fisherman in Northern Arkansas and Missouri. Actually this area has a few great rivers that have amazing trout fishing. The North fork of the White river aka-"Norfork", the little red river (home of the previous world record brown trout) and of course the White river. All of these rivers have very large fish, one of which could easily bring the world record title back to the state of Arkansas.
Best Fishing Seasons
If you are interested in fishing for spawning brown trout you an usually find them in the White river between November and February. This winter season is usually when people catch the true trophy trout. It is possible to catch large trout all year, but if you want to go trophy hunting, mid winter is where it's at. Streamer fishing, egg patterns and small nymphs are all effective flies this time of year. If you an locate a spawning redd, your best chance will be using egg flies.
It is unfortunate for this fishery that most of the eggs will die before hatching. Browns here will often spawn in shallow gravel, leaving their beds (and eggs) susceptible to the ever changing currents. Since winter is typically when most electricity is used, the dam upstream of the great fishing is usually running heavy most of the winter. Once the weather breaks they will decrease the flow rate, making the water drop often times several feet in a very short time span—leaving the eggs high and dry.
White River Fishing is Open All Year Round
Unlike many areas of the country, you don't have to worry about fishing being closed at any time on this river.
Tailwater Fisheries
Fishing the White river can be a little tricky if you are fishing in the changing currents. Last time I fished the White river the water was high and they had just opened the dam up the previous day. The fish generally take a little time to relocate and get settled in to a new area before they begin feeding normally again. Keeping an eye on the current water level can be a big factor in determining how your day of fishing will go.
Strategies
There are 2 ways to access the white river, with a boat or from the bank. Most successful anglers will choose to use a boat because it will offer much greater access to better water. Drifting down the river with the current will give your flies the best possible presentation to the fish. Wading near the shoreline is possible in many areas of the river and many anglers find great success.  Even sitting on the bank below the dam should give you a great chance to catch fish.
Hiring a Guide
Fishing the white river can be dangerous is you are not familiar with the speed of the current and possible underwater hazards. Just like any large river, it can be very hard for new anglers to figure out just how to catch the fish. Fortunately there are guides available to show you the ropes on this often times very tricky and finicky river. Choosing a great guide for the white river will instantly increase your chances at catching a lot of fish (possibly huge ones).
Murrays Ozark Anglers
Murraysozarkanglers.com White river guide service
This is a Reputable Guide Service on the White River and I have personally fished with Jonathon Murray many times. He is a great guide that will put you on fish. We actually both guide at the same lodge in Idaho in the summer months.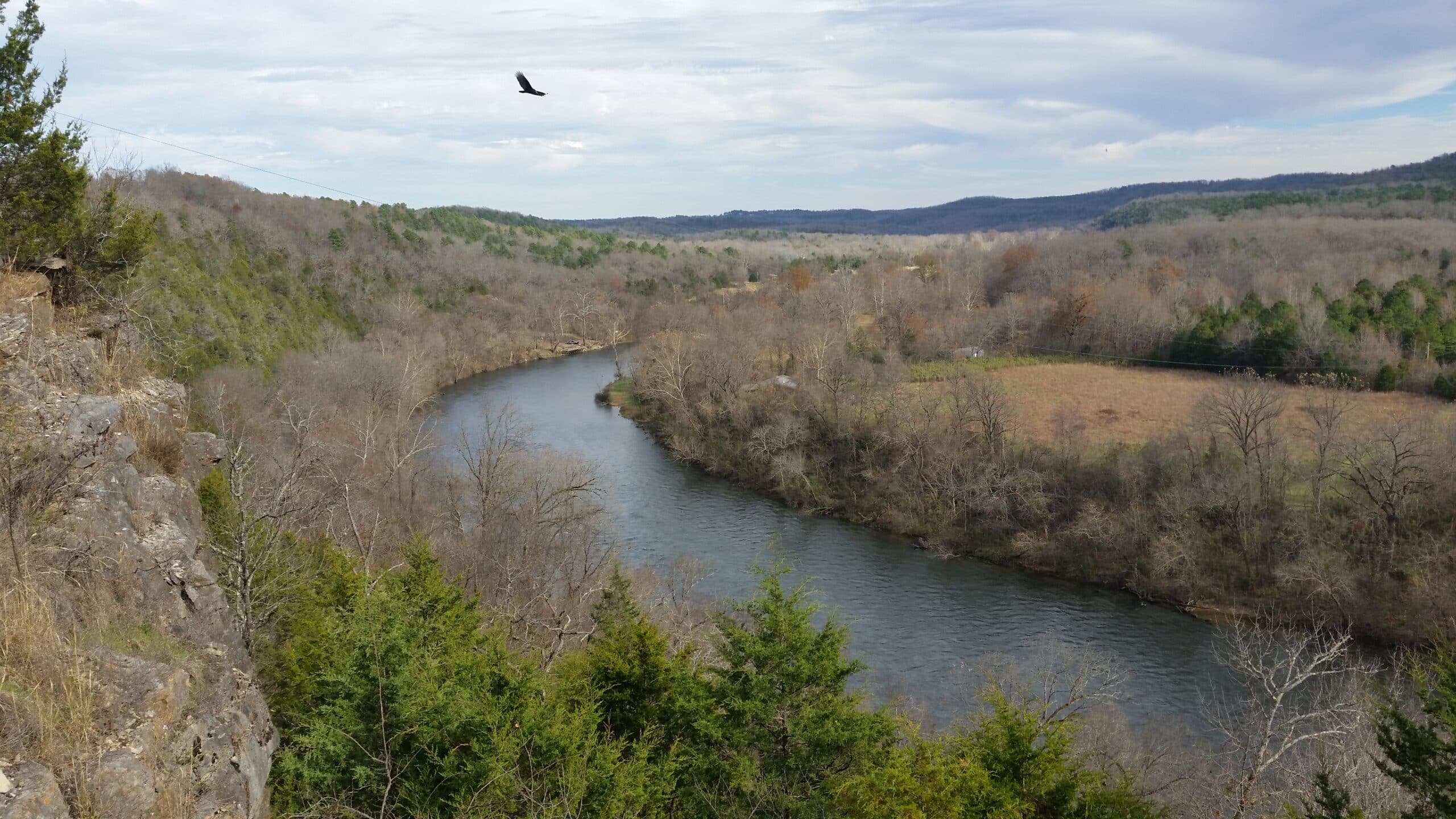 .
Summary
This river is loaded with large trout and you can have some very exciting fishing. Not only is it in a beautiful area of the country, but it first class fly fishing right in the middle of bass country. I strongly recommend you go fishing on the white river at least once in your life. you never know—you might catch a world record..