The history of this distinctive drift boat may be traced back to a turbulent whitewater river in Oregon State. In Western Oregon, the McKenzie River covers a ninety mile stretch and part of the river flows into the Cascade Mountain Range, which is situated east of Eugene, Oregon.
While the history of the McKenzie-style drift boat is largely derived from oral histories, it's safe to say that this style of boat was modelled on Banks Dories, which were fishing boats that were commonly utilized in New England, USA at and before the turn of the century. The McKenzie-style drift boat came into being during the end of the nineteenth century.
Banks Dories were introduced to the State of Oregon by fishermen who travelled west in order to earn their livelihoods in the lush local wilderness. Banks Dories were very stable boats – however, refinements were needed in order to adapt these durable fishing vessels to new and different waterways.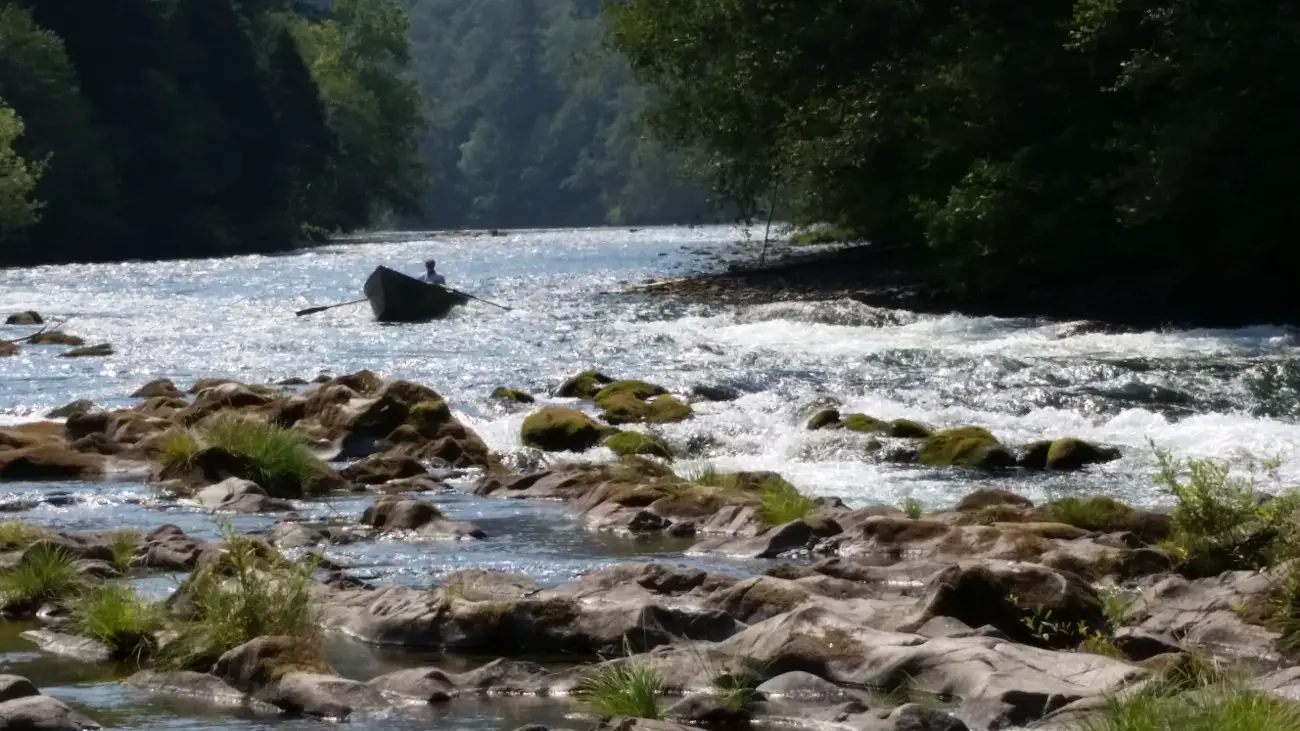 Banks Dories Weren't Safe Enough
Unfortunately, when fishermen utilized traditional Banks Dories in order to catch salmon during salmon runs on the McKenzie River, they often put their lives in danger. Sadly, many fishermen lost their lives while they navigated through the shallow and churning waterways.
The surging whitewaters would hit the fishing boats and sometimes push them into rocks or trigger capsizing!
For this reason, Banks Dories needed to be modified in order to make them more suitable for the McKenzie River and other nearby rivers.
Modifications included wider, flatter bottoms which facilitated shallow displacement on the McKenzie and other rocky local rivers. In addition, the rocker elements of classic Banks Dories were made larger, as were side flares. Some design elements of Banks Dories were left alone, including the high sides and the extreme forward sheers.
The traditional Banks Dories which were crafted during the turn of the century were made from cedar planks. Banks Dories also had squared-off sterns and a lot less freeboard than McKenzie-style drift boats.
Form followed function – the primary goal of modifications was to improve safety, by reducing the risk of capsizing or hitting rocks. Secondly, the boats should make it easier for anglers to catch fish on the McKenzie and on nearby waterways!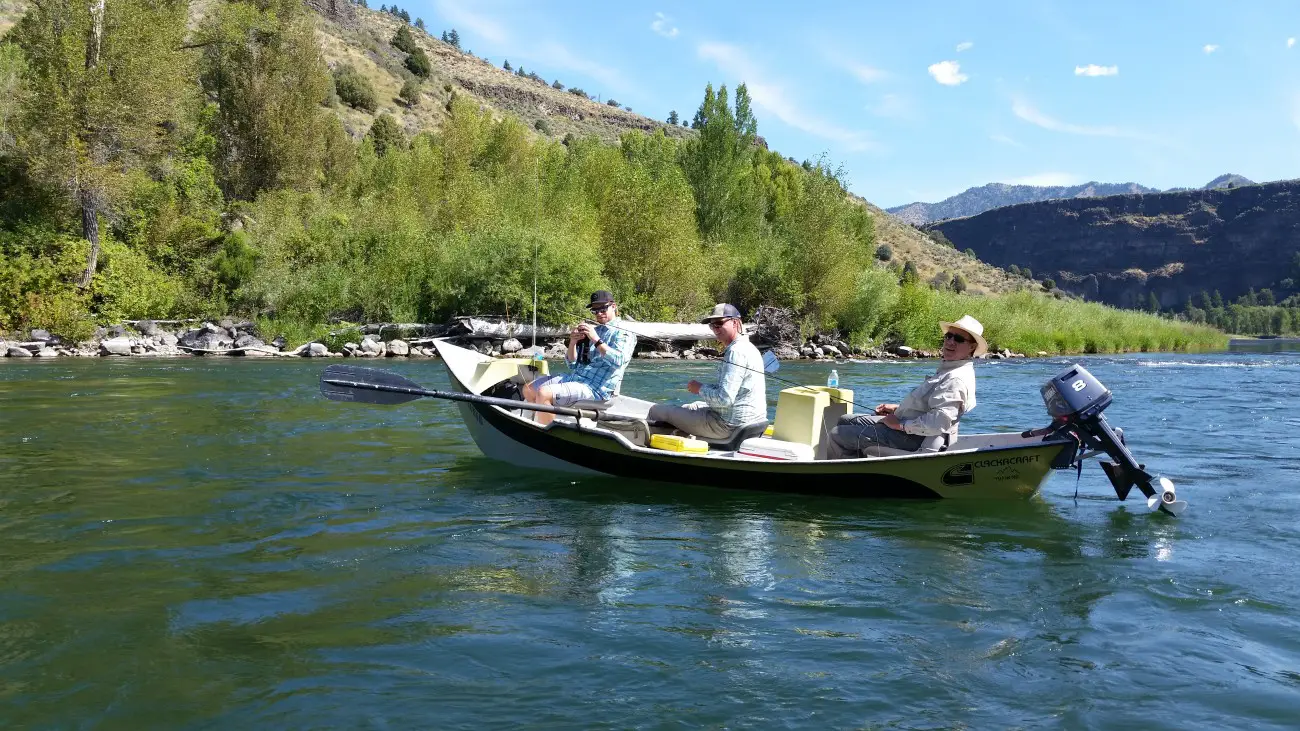 McKenzie-style Drift Boats Were Made in Oregon
During the 1930s, the McKenzie-style drift boat was produced by two Eugene-based craftsmen – their names were Tom Kaarhus and Woody Hindman. These boat builders earned accolades for their drift boat designs and they continued manufacturing them for several years. Today, some of these boats are still being used. The pair made two styles of drift boats, one of which is the McKenzie. The other was also named for a local waterway (it was called the Rogue).
A motor-equipped version of this classic, McKenzie-style drift boat was also created and it was given the charming and memorable name, Rapid Robert. The Rapid Robert signalled an ultra-modern evolution in drift boat design!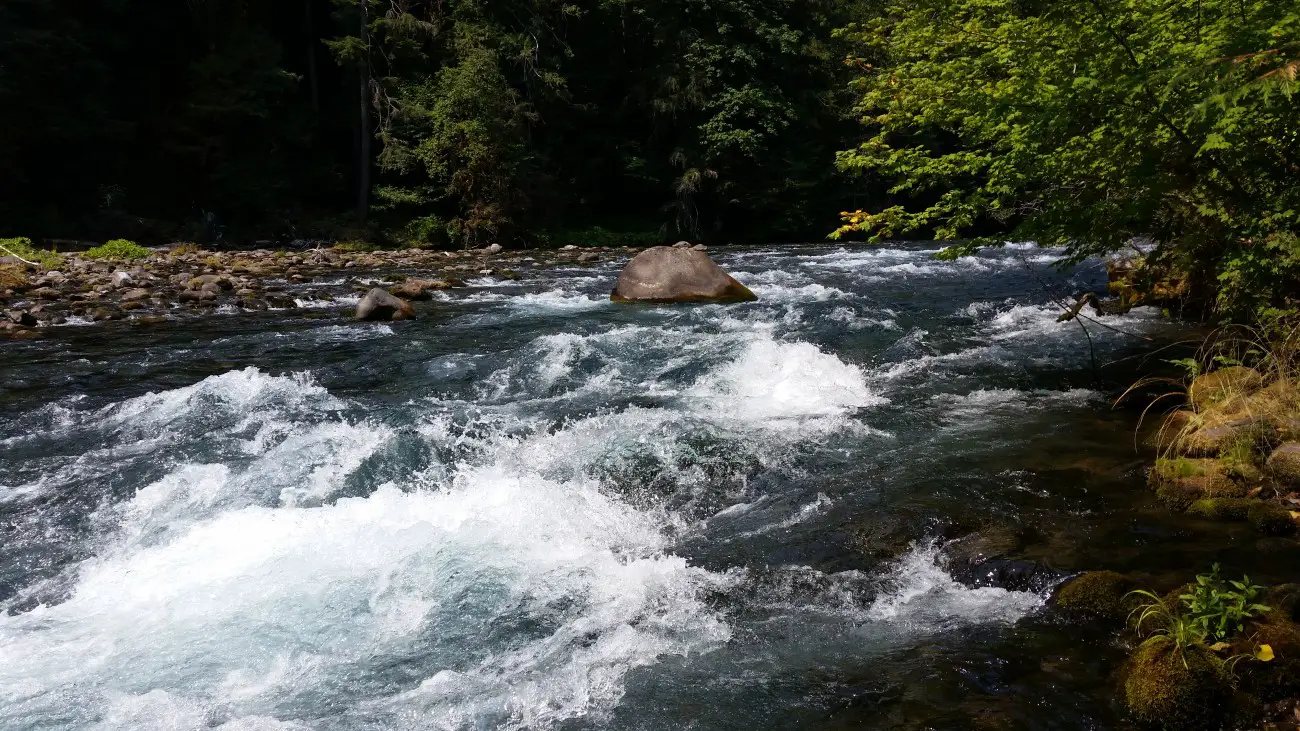 These Boats Evolved Over Time
The McKenzie River was a great place to fish at the turn of the 19th century. This is why fisherman came from many different States in order to angle on the river. Once the popularity of the McKenzie exploded, river guides began to work the waterways, helping anglers to get more from their fishing expeditions. These river guides typically utilized boats between sixteen and eighteen feet in length. These boats were rowboats and they were crafted from foot-wide planks. Guides had to work hard in order to keep these boats running versus the currents!
One guide of this era, John Shirley West, helped his brother to make a boat which was a little different! It featured a bottom length of 14 feet and a bottom width of 4 feet. The boat actually looked a bit like a bathtub! This boat was a forerunner of the McKenzie-style drift boat which was manufactured by Kaarhus and Hindman.
As you can see, the McKenzie-style drift boat has a long and colorful history and its unique design continued to evolve over the years. The basic boat design goes way back and it's definitely a symbol of the ingenuity of Oregon State boat builders and river guides.
While it is derived from traditional New England fishing vessel design, Oregon's talented boat makes definitely put their own spin on this drift-style boat and then created shining examples of skilled artisan craftsmanship. These river-worthy vessels were built to last and they were meant to help fisherman stay safe on even the most turbulent waterways, such as the McKenzie River and Rogue River. Fly fishing from a drift boat in rough water was made much easier with this safe style of boat.
We hope that you've enjoyed learning more about the McKenzie-style drift boat and how it came into being. If you visit Oregon State, you may find a drift boat of this type on display – the Oregon Maritime Museum will be a great place to check.