This post was last updated on December 3rd, 2022 at 07:42 pm
**Note the Superfly Crown Fly Tying Vise is out stock currently. We highly recommend the Peak Rotary Fly Tying vise as an alternative
Superfly Crown Fly Tying Vise Review 2021 – One of the Best Fly Tying Vise for the Money
In the mail today, I received a superfly crown fly tying vise from Amazon. Here is my Superfly Crown Fly Tying Vise review!
So far I am very happy with it's functionality and features. This inexpensive fly tying vise is a really good deal for the money I spent on it. You will find several knobs on this vise to provide you with various angles for tying flies, from about size 18-1/0 or so. Depending on the wire size of the hook, you might be able to go much larger. I doubt you would be able to tie flies easily in much smaller than size 18.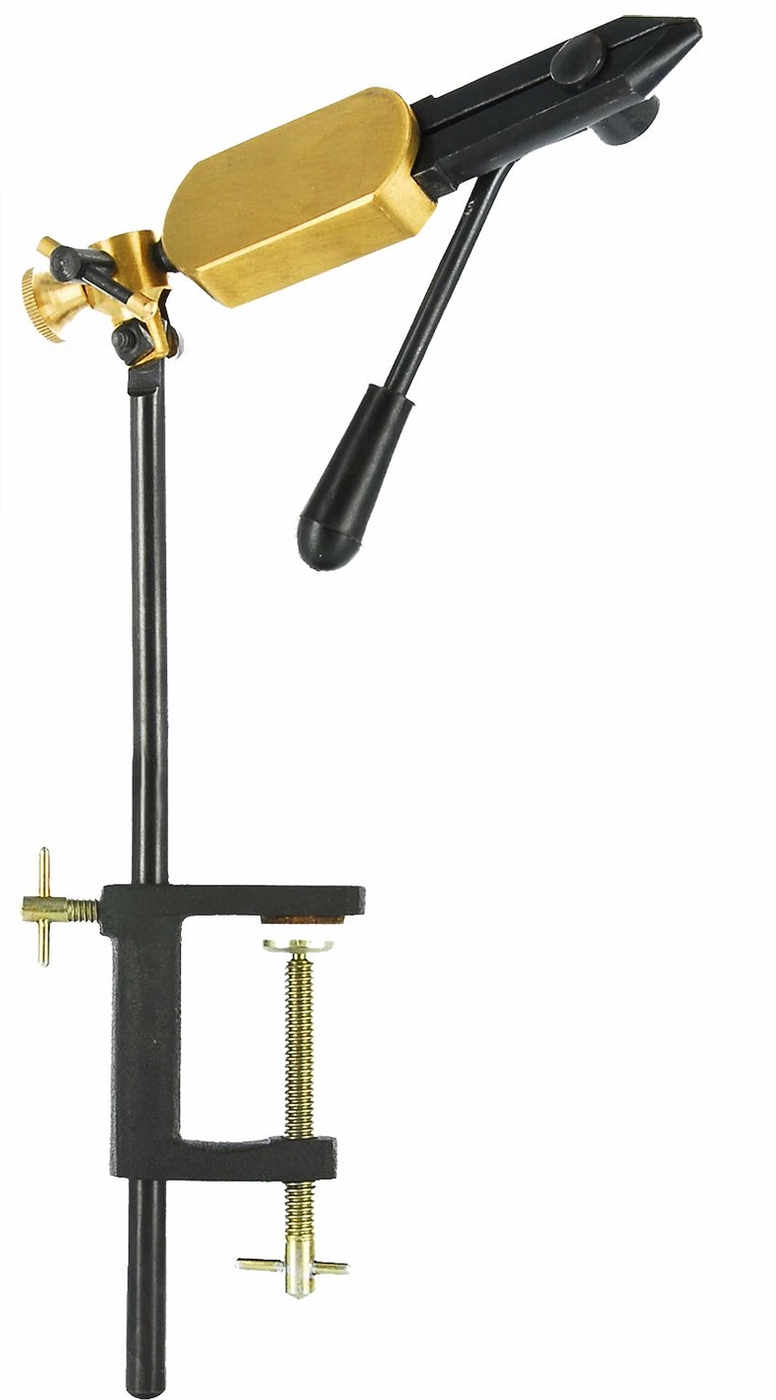 Pros:
This vise has a lot of adjustment from the vertical height adjustment, to the circular rotating knob on the back.
Holds even small hooks very securely
Very inexpensive for what it is. A vise with similar features you could easily expect to pay 2x more.
Attaches to the table smoothly, easily and securely
Well made and durable
Cons:
This vise comes with a layer of grease on it that you will need to wash off with dish soap before any serious amount of fly tying.
Overall, there isn't really much to complain about with this vise.
Summary – Superfly Crown Fly Tying Vise Review
If you are in the market for a great deal on an inexpensive rotating vise for tying a multitude of fly sizes, this might be the one for you. In this price range there aren't a lot of options. You could expect to pay a lot more for any other vise with similar features. The cost of this vise is very affordable, making this in my honest opinion, the best rotating fly tying vise for the money. Hopefully you enjoyed this Superfly Crown Fly Tying Vise review.