This post was last updated on December 18th, 2015 at 06:15 pm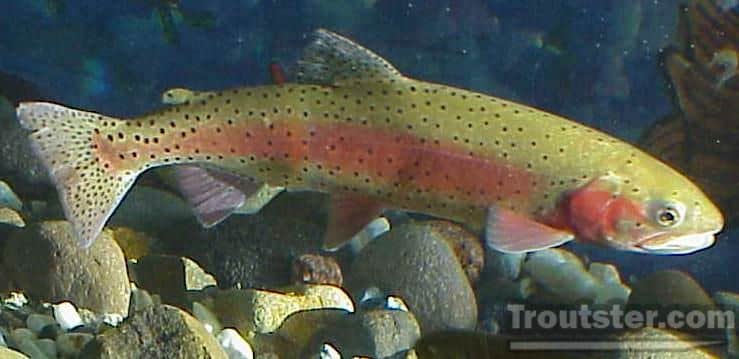 It was December 1st 1925 when John Skimmerhorn landed a massive lahontan strain cutthroat out of Pyramid lake in Nevada. The Fish weighed in at 41 pounds even. Making it a first class official all time world record cutthroat. This world record fish was kept on display while preserved in formaldehyde for almost 20 years. In 1941  it was removed from the formaldehyde and made into a taxidermy mount to be put on exhibit in the Nevada State Museum.
The lahontan sub species is known to grow much larger than any other types of cutthroat, with fish frequently caught that measure more than 30 inches. There have been some unconfirmed reports of lahontan strain cutthroat reaching weights of up to 60 pounds! The lahontan's are limited to only a certain area in Nevada, currently they are living in a small portion of their original range.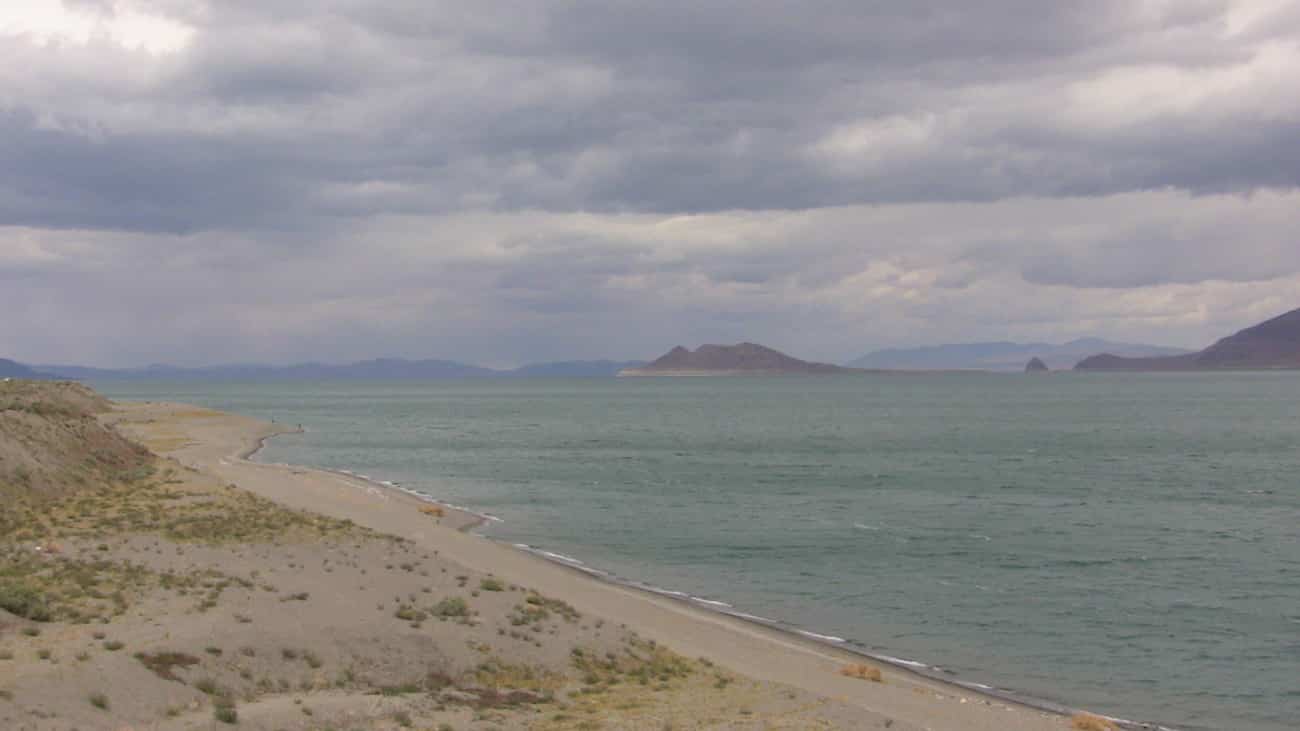 Update 4/24/2015: I took the above picture just moments ago. I am sitting on the edge of Pyramid lake as I type this, perhaps in the very spot that the world record trout was caught 90 years ago. You can see in the right side of the image a pyramid shaped rock, it is thought to be the cause for the name of this amazing lake. It is quite windy out and there are only a few fisherman around with spinning gear.
The typical way for people to fish this lake is by taking ladders out into the lake and casting from on top of them. With the current 40 MPH winds, there are no fly fisherman here today.
If you are interested in learning how people catch large trout with fly rods out of Pyramid lake, check out this article.