This post was last updated on December 3rd, 2022 at 07:42 pm
Having been a fly fishing guide for a long time now, I have seen it all when it comes to fly fishing rods. This article will discuss the best fly rods for the money right now. There are many that are way overpriced, and some that are just plain not a good value. I own my fare share of $700 fly fishing rods. I don't have any problem at all sinking a lot of money into a fly rod. I realize that I will have these rods for the rest of my life, if it feels and casts great for a lifetime of fishing with the rod- it's certainly not too much to spend. Today I won't be going over any super high end rods. I am concentrating today's article on  fly rods that are priced between $100-200. These type of rods are more catered to people who don't fish a whole lot, are on a budget, or just need a high quality backup rod.
If you are more interested in beginner gear, check out this article about  the best beginner fly fishing kits.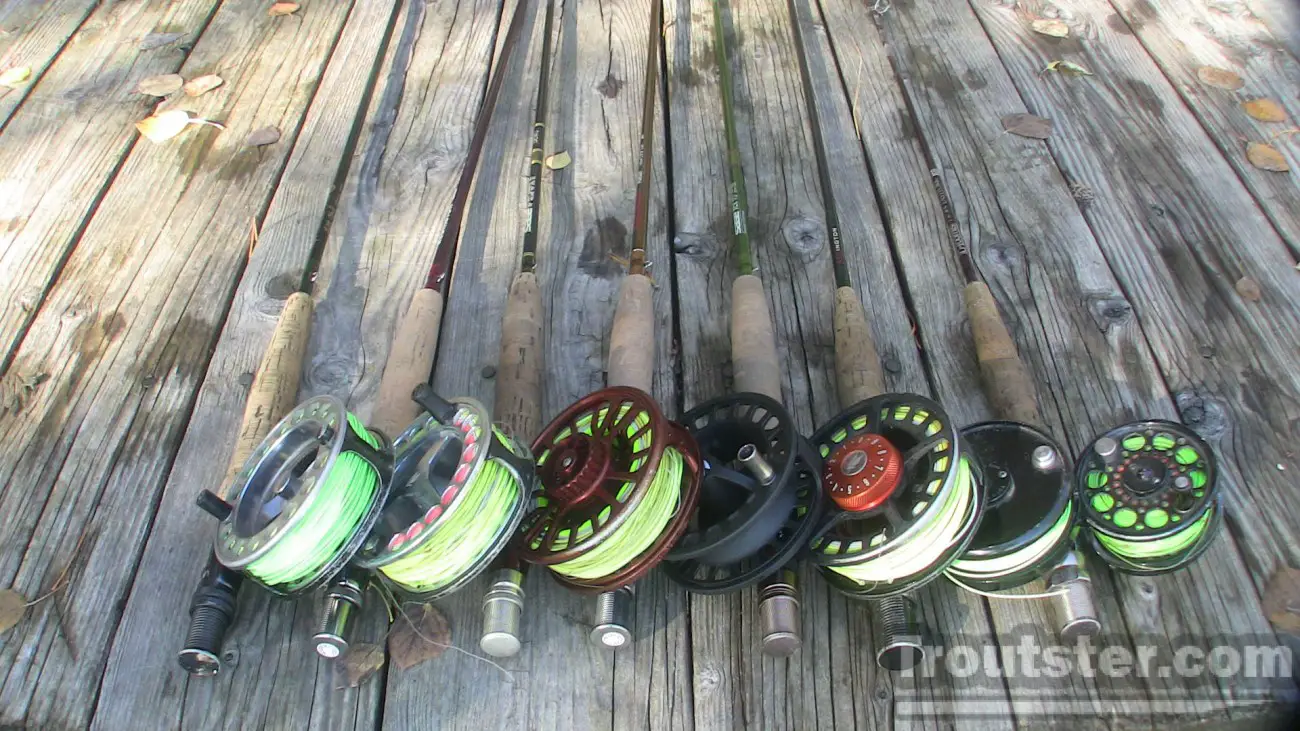 The Best Fly Rods for the Money in 2021
Redington Fly Fishing Rods
Redington offers some of the best fly fishing rods for the money on the market today. Shortly after high school I decided it was time to find a job. I decided the best place to get one was at a sporting goods store. The store had quite a few Redington products on the shelves. Back then I recall really liking Redington rods. I actually still have some of the old Redington freshwater rods that I sunk an entire paycheck on a few times. Back in those days Redington was a smaller sort of unknown company in most circles of fly fishing. It was located down in Florida and concentrated more on saltwater fishing than anything else. It was later purchased by Orvis, because they wanted to expand their line of lower priced options. In  the early 2000's the company was bought from Orvis by Sage Fly rod company in Washington State. The thing that drew me to love Redington rods to begin with was the great "bang for your buck" about them. They had a warranty that was unrivaled in the industry for taking care of customers. They also had and still have some of the best fly rods made for the money. Rest assured that Sage has not taken anything away from Redington since the purchase. The warranty is still just as good as it ever was, and they won't leave you hanging with a broken rod and nothing to do about it. When you buy a Redington you are buying a quality bulletproof rod that is nothing but a great value. If you can't tell I really love these guys! (I also feel I should mention, I am not being paid by any rod company in any way for this article)
Redington Path Fly Rod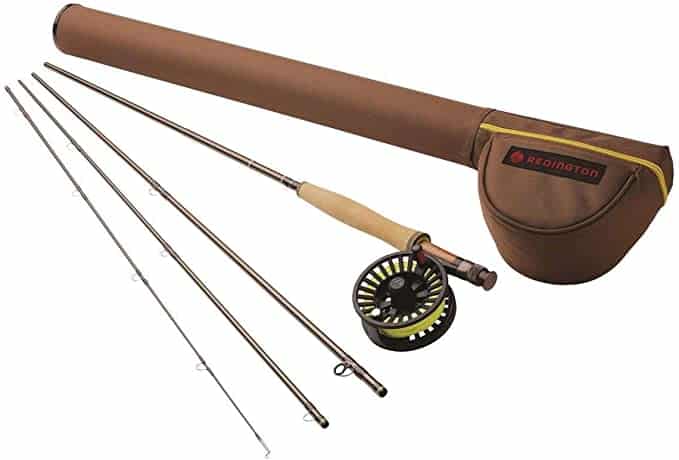 The Pursuit (path) is available in a 4 piece or a two piece model
Update: The Redington pursuit is now called the Path. The only  change according to the company is the name. The rod still casts and feels the same. It now features a black color, with blue wrap on the guides. All of the information below is still accurate.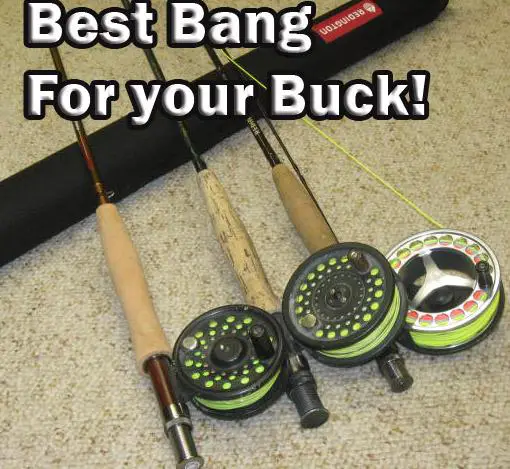 Our first rod on the list of the best fly rods for the money in 2021 is the Redington Path. This rod in my opinion is very hard to beat for the money. I have many fly rods and I wouldn't hesitate to take this one out, over one that costs almost ten times as much. Â They come in a 4 piece model for $119.95 and a 2 piece for $99. Redington was also kind enough to include a nice tube for the rod. (There are actually some companies that don't) One of the main reasons I purchased my Pursuit, was to use it as a back up rod for clients. Its always a good idea to keep an extra on hand in case someone gets sloppy and breaks their rod. Also on occasion people bring rods that are not suitable for fishing the rivers that I guide on. Usually we are fishing with large flies and sometimes indicators. With a 7′ 2 weight you just cant cast the rig I want them to use. In such a case I will pull out my backup and allow them to use it. This summer they will be pleasantly surprised to be using one of the best value rods available. They will never know it only costs $100.
Now more about the rod, it has a nice crisp action suitable for casting streamers and other heavy flies and nymph rigs. It is also quite lightweight at a mere 3.3 oz for the 9 foot 6 weight, 4 piece model. (2 piece is 3.2 oz)
Summary:
Weight- 3.2-3.3 oz
Rod tube included
Lifetime warranty
Available in 2 and 4 piece models
Kit price is also available for $169.95-189.95
---
Redington Tempt Fly Rod (Recommending the Trout as Replacement)

Next on our list of the best fly rods for the money is the Tempt. This is another bargain from Redington's lineup. Â The Tempt is available in 4 piece and 6 piece models(only available in 3 weight and 5 weight). The six piece I found really interesting, in that most lower priced rods aren't available in this small of package. You can pack this baby into a backpack on a hiking trip and totally forget you even have it in there. At the light weight of 3.0 oz for the 9′ 6 weight 4 piece it is a great feeling rod. One main difference between the Tempt and the Pursuit is the action. The Tempt has a slower more classic type action. If you enjoy that type of rod (I do) this might be the one for you. I have been using mine almost every day lately casting to bluegill in my backyard, when I can't make it to the river.
Summary:
Slower action

Available in 4 or 6 piece!
super lightweight
Comes with lifetime warranty
Cordura rod tube included
Price: $189.95
The Tempt is difficult to find these days. For 2021, I'd recommend the Redginton Trout as a replacement.
---
Temple Fork Outfitters, Lefty Kreh Signature Series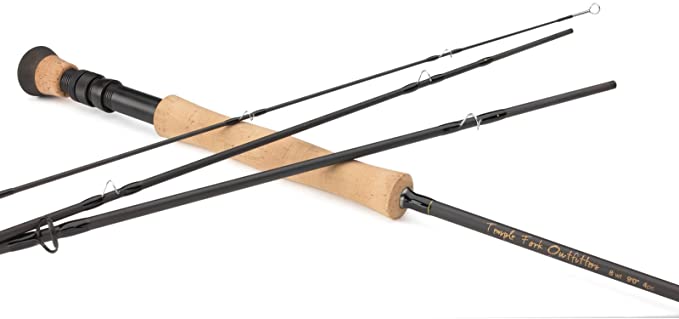 I have had a Temple fork Lefty Kreh for at least 3-4 years now. I have been using it as a backup rod and a streamer rod, I can throw in the boat and forget about. My drift boat has a side rod holder in it where you can store rods while you are driving around. I left this rod in there for a full year only taking it out when a client on the river broke a rod, or when I was fishing on a day off. At the end of the trip I would slide it back into its home inside my boat, and not think about it until the next time. My point being that the rod holders in boats are extremely hard on rods. I was amazed every time i pulled it out of its holder that it still wasn't broken. I drive on some pretty rough roads and needless to say it got bounced around a lot! Each time I tried to use it, I had to soak the reel in the river for a minute to loosen up some of the sand and gravel inside of it :). Durability factor 10 out of 10 in my opinion. With the standard retail price of $119.99 these are a great bargain. The action of these rods is crisp and can really chuck large flies easily.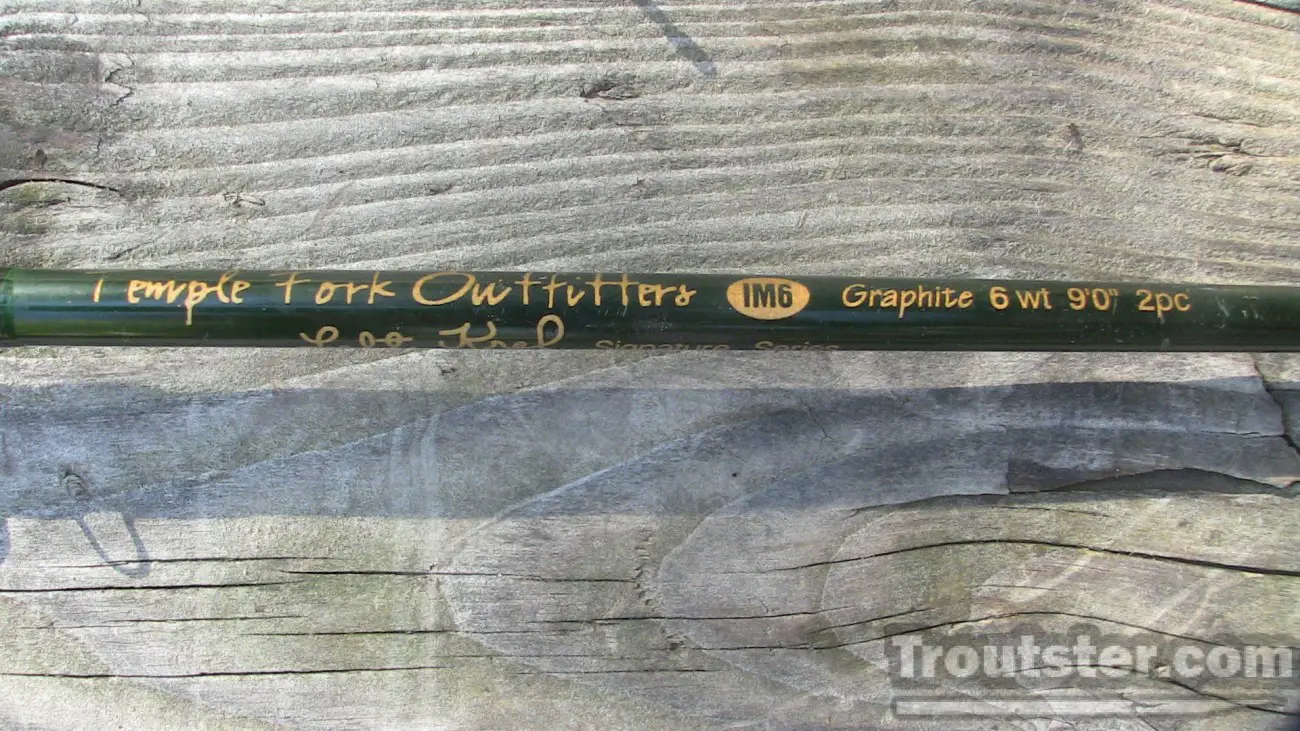 Summary:
Heavier weight than the rods listed above at 3.9oz (9′ 6 weight)
Durability- YES-
Rod tube not included in the sale price
Nice crisp action for easy casting of the big stuff
---
Echo Solo Fly Fishing Rod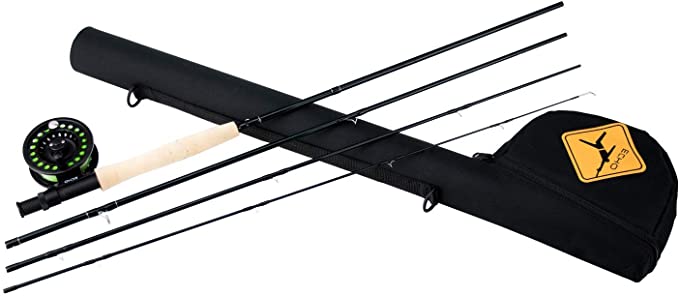 Echo was started by Tim Rajeff in Vancouver, Washington. This is a fairly new company with a nice selection of rods. I will be totally honest and say I don't own one of these rods. I have however casted them on a few occasions. The first time I laid my hands on one was last summer on the river, a client had one he brought for his trip. I had the opportunity to cast is a few times throughout the day and was pleasantly surprised each time. Since then I have noticed them more and more. One of my guide buddies has one he brought as a backup on a trip to the snake river throwing streamers. Due to the amount of rods in the boat and only 2 people being able to fish at a time, I left my rods in the car. I ended up using an Echo solo almost all day. Rods tend to get adopted by certain people and the Echo is the one I kept grabbing each time I got a chance to fish.
Summary:
Another "Barnburner" bang for your buck

Comes with a tube and sock
Nice fairly fast action
Seems very durable
Weight Not listed, However it feels like its in between the Redington's and the Temple fork listed above.
In Conclusion – Best Fly Rods for the Money 2021
This is our list of the Best fly rods for the money in 2021. There are a lot of other rods that I am sure are great, but I might just not have ever casted or used them. I am confident in these rods. Finding the best fly fishing rod for the money can depend on many factors. Every fishermen is different, with different strengths, weaknesses and objectives. With that said, any rod in this list should serve you well. Hopefully you found this best fly rod list helpful. Happy fishing!