This post was last updated on July 16th, 2021 at 11:37 am
Giant cutthroat and cutbows that could blow your mind. Watch as I hook dozens of trout weighing up to 6 pounds!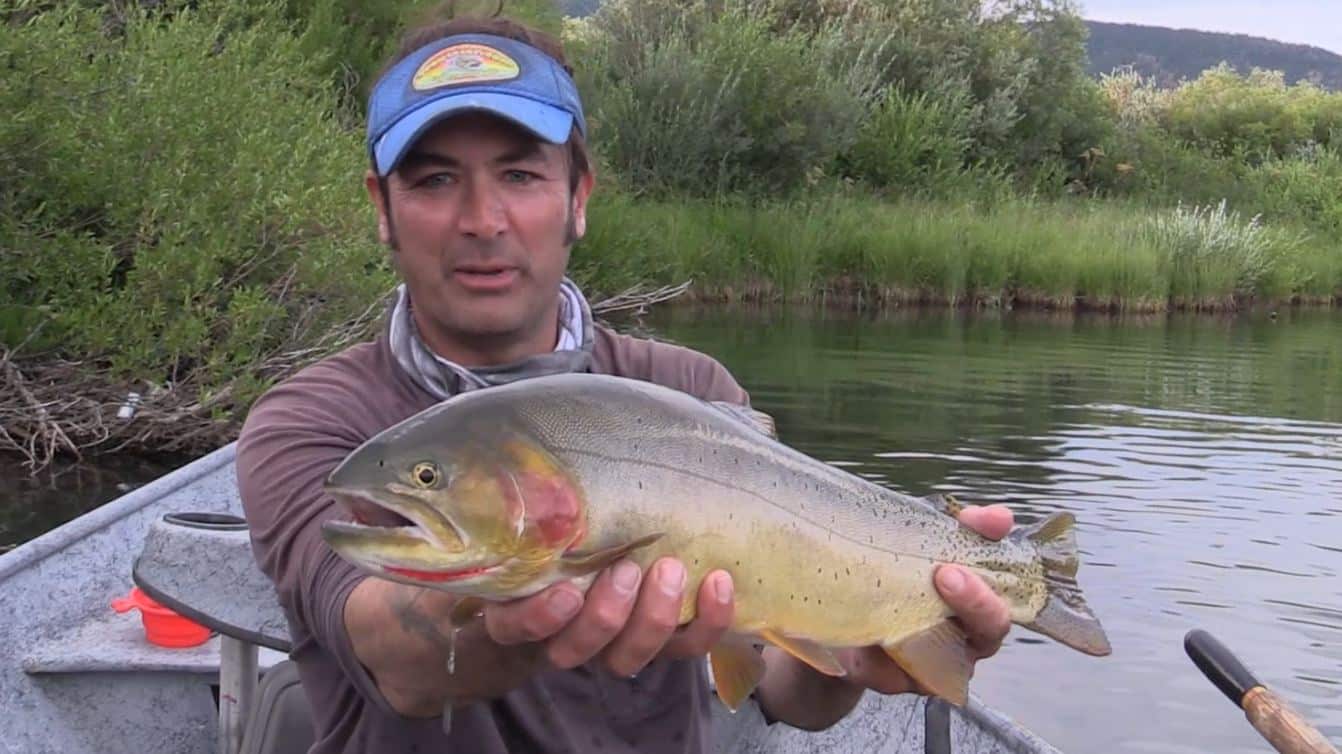 I slipped into a secret spot on public land and proceeded to catch over a dozen big trout. Giant cutthroat trout and cutbows on dries and nymphs nearly destroyed my desire to fish ever again. I've spent a lot of time fishing in my life, and I know when to say fishing was good. Yesterday I had the most amazing day of fishing ever. Please watch this video to see just how big and angry these trout are.
I can't tell you where this occurred, but I will tell you it happened in MT, ID or Wyoming. (Don't worry, I'm not telling even close friends this location).
4-6 pound trout on nearly every cast is what dreams are made of. I've spent most of my life looking for a hidden paradise that offered fishing like this. Enjoy!