This post was last updated on June 1st, 2022 at 11:00 pm
If you want to stay safe and good looking for the rest of your life, there are some easy steps to take while you are out on the river in the blazing sun. Some of this stuff might seem obvious, but there might be something here you haven't considered. Have you ever seen how river guides dress while on the water? Normally we will wear only long sleeve shirts, long pants, a face mask and insane amounts of sun screen. In this post I will explain why all of that is a good idea and how wearing the proper attire can keep you looking young even if you fish hundreds of days per year.
Nice Sunglasses ARE a Good Investment
There are many reasons to wear fishing sun glasses while on the water, but perhaps there is no better reason than for protection from peoples wild and crazy casts. Anglers get hit in the eyes all the time with flies and lures, so always keep your eyes covered for that reason. There are other great reasons as well besides just seeing fish.
Cutting Down on the Crows Feet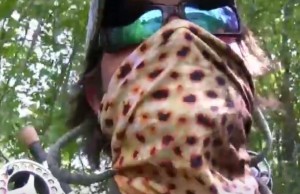 One of the top reasons that people will show signs of premature aging around the eyes is from squinting. If you are out in the sun all day long you will be squinting more often than not. You can prevent yourself from looking like you are 20 years older than you actually are, by wearing a pair of sunglasses in a dark enough shade to allow your eyes to relax.
Sunscreen
Sunscreen is an obvious thing for most of us to use on fishing trips. Gone are the days where people baste themselves with baby oil and bake in the sun for a nice tan (at least most wouldn't do that these days). Using a good high SPF sunscreen will keep the sun spots down, reduce the risk of cancer, and keep you looking good.
A Wide Brim Fishing Hat
A good hat to block the sun from your face is a great idea. Not only will good fishing hats keep the sun from getting on your face, but it will help you to see more fish. If the sun is directly in your eyes or especially allowed to get in between your sun glasses and eyes it will drastically reduce your ability to spot fish. See a list of fishing hats on this site.
Face Mask
Wearing a mask on the river might seem a little odd at first, but you'll warm up to the idea after a while. It will keep the sun off the lower portion of your face keep your lips from getting burned. These face masks or buffs are also nice to get wet on very hot days to keep you cool. They are available in a variety of stylish fish patterns.
Following these tips will surely help to reduce signs of aging if you spend a ton of time on the water. The sun can be brutal, you can combat it with these sun protecting fishing items.