This post was last updated on September 21st, 2016 at 12:38 am
In this video I took to the Snake river in Idaho to go after big trout with nymphs. Some solid trout are caught using a nymph rig with an indicator, including some nice rainbows, a cutbow and a pretty nice brown trout.  Early on in the video we catch a solid brown trout in a shallow riffle. That fish was sitting in less than 5 inches of water, yet he was probably 4-5 inches tall! Yes, big fish do sit in shallow water; contrary to what many people think. Many of my largest browns to date have been pulled from water 12″ or less.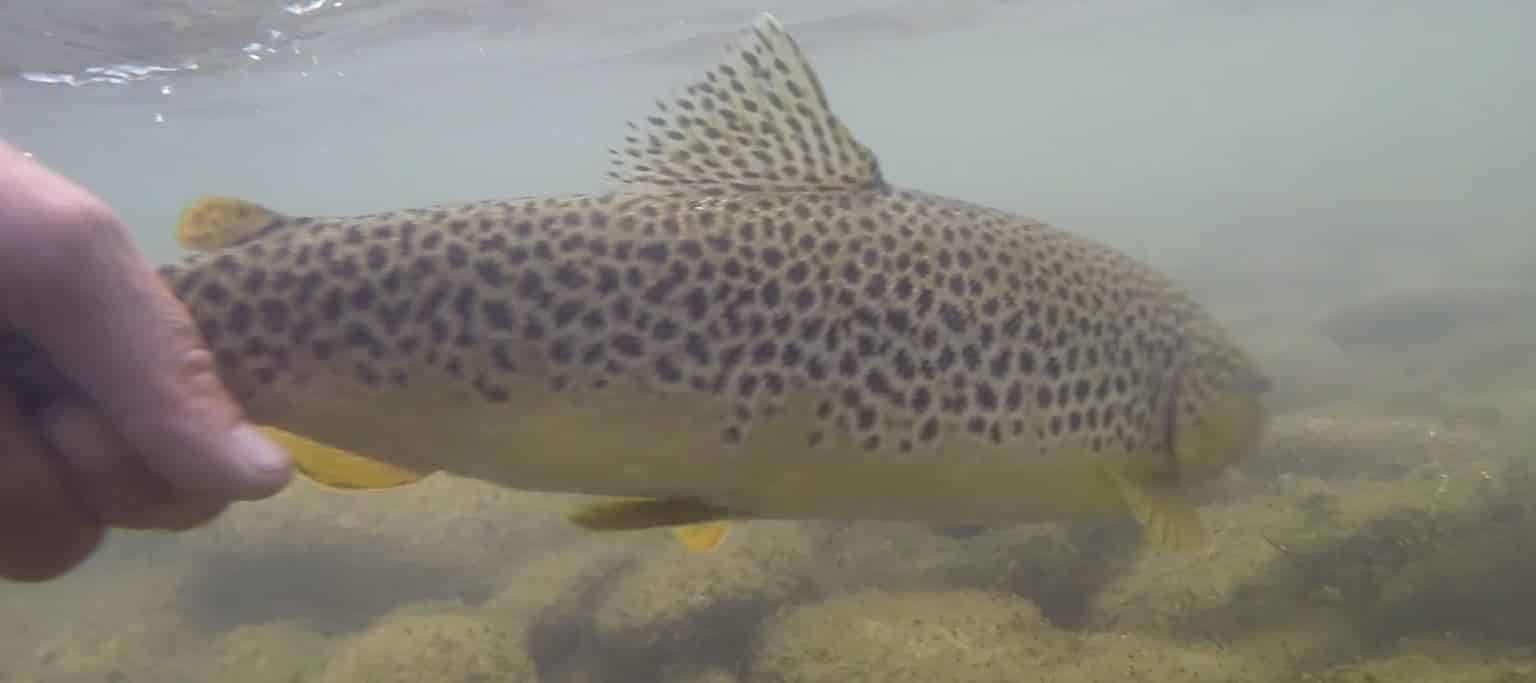 The second fish was caught on a nice seam line on an outside corner. This is a typical good spot and I suspected there would be some rainbows in there—they were! Actually I pulled a couple nice fish out of that spot including a very large cutbow. Later in the day I locate a nice flat that was pretty stacked with nice fish. I hooked on very large fish that I failed to land in this area.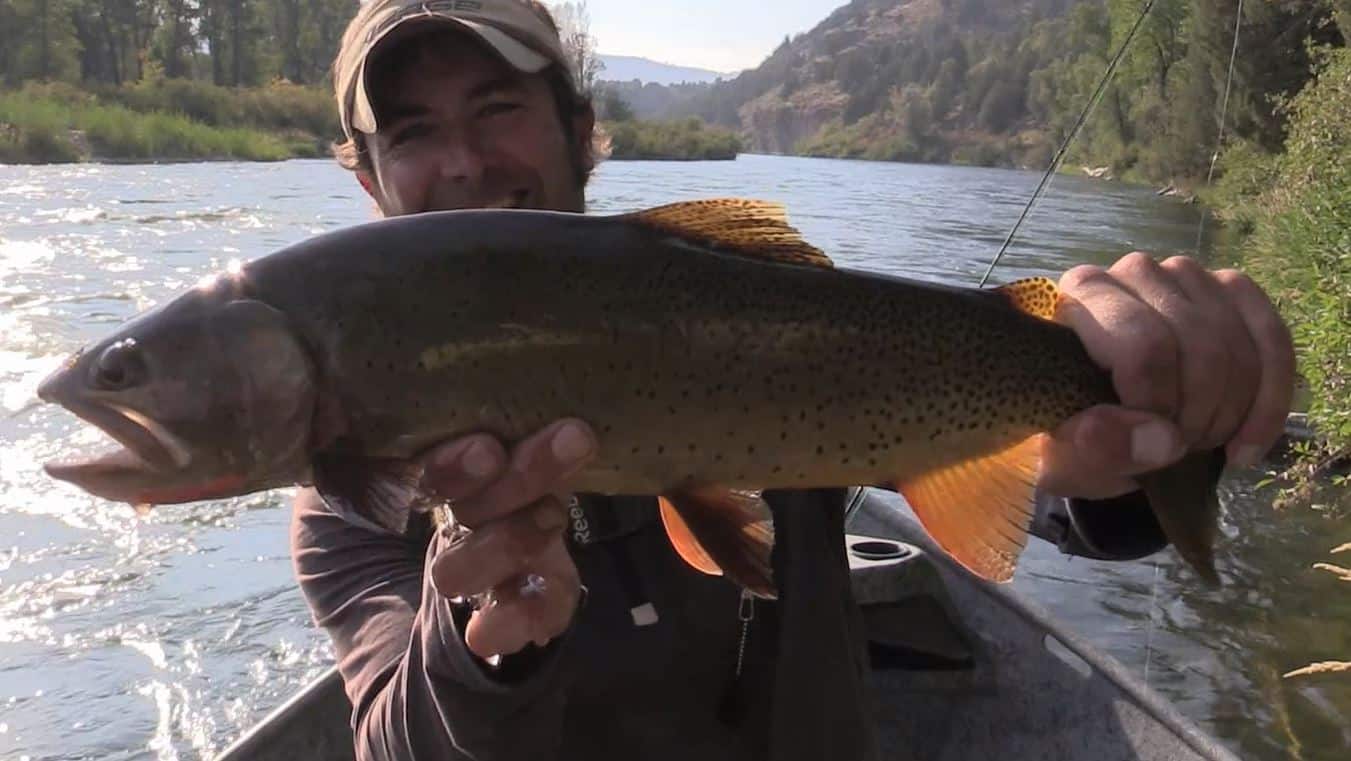 Overall this was a fun episode to make and there was pretty good fishing this day. I only floated about 2 miles of river to make this video.
If you liked this video please subscribe to the Troutster Youtube channel here. You can possibly win some free fishing gear by subscribing! Learn more about that here.
Tomorrow I'm taking off to Oregon to do some hopper fishing. You can look forward to that video being released some time next week.
Thanks for stopping by and taking the time to watch the video! See you next time