This post was last updated on January 15th, 2016 at 10:37 pm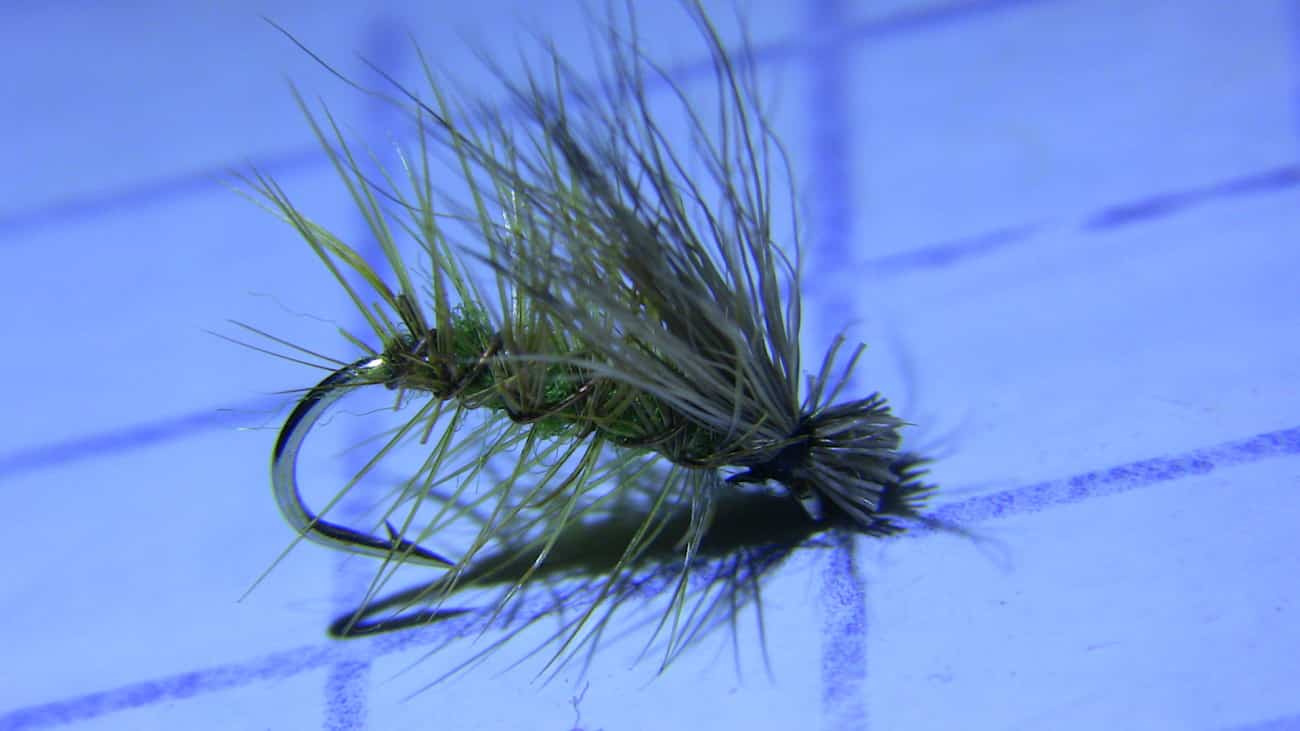 Created in 1957, the Elk Hair Caddis fly changed the art of fly fishing forever. It was designed and created by Al Troth who was a Pennsylvania fly tier and is now considered a pioneer of fly fishing. This dry fly is still a favorite after over 50 years and is considered a must have staple in every fly box.
The Elk Hair Caddis
This fly is considered a searching pattern as it is supposed to imitate the adult form of the caddisfly or smaller stoneflies. It was first created by Al Troth and tested in 1957 on Loyalsock Creek located in eastern Pennsylvania. Troth used inspiration of several palmer flies before coming up with the design and originally tried to create an imitate the Green Caddis. Since the creation of the Elk Hair Caddis, it now comes in a variety of colors and sizes to simulate other caddisflies and stoneflies. While this fly was designed for trout fishing such as brook and brown trout, some fly fishermen use it to catch other types of fish.  It is a particularly great pattern for fly fishing for bluegill because of it's natural appearance.
The Pattern
The pattern that was used to make the Elk Hair Caddis fly is what makes it so special. It is versatile while holding tried and true in comparison to other flies. The body is simple with a little dubbing and palmered hackle to make it bulky. The use of the elk hair for this fly is what made it so amazing all those years ago. While Al Troth was attempting to make an emerger, the use of the elk hair made it float instead. Since elk hair is pretty hollow, it floats on the water instead of just under the surface. This made the Elk Hair Caddisfly a dry fly.
Selling the Fly
Troth began selling his Elk Hair Caddis fly at a shop in West Yellowstone MT. called Bud Lilly's Fly Shop, while the competition for the Elk Hair Caddis fly was tough, it became an instant success.  From that point forward the Elk Hair Caddis was a must have for any fly fisherman who knew his stuff. It was later found that the Elk Hair Caddis  worked perfectly for western waters as well as most other locations across the US. I have personally had a lot of luck fishing in Yellowstone area with this great fly pattern, in particular around the Madison and Firehole rivers which tend to have significant caddis hatches.